College and Career Ministry
At First Baptist Forney, we believe the 18-24 year old age group is prime to make a difference in our community. We invite and welcome young adults to engage in leadership roles in all aspects of our ministry.
Weekly Worship and Bible Study
Sunday Encounter Service at 9:30a and Bible Study at 11:00a.
Meets Wednesdays at 7:00 pm
For ages 18-23 and includes games, fellowship and food!
SUMMER SCHEDULE: We will be meeting at the Heard's Home for the month of August, located at 10823 Bradley Circle. In September we will resume meeting at the Dvorak's Home, located at 2073 S. FM 740 in Forney, Texas.
Whether you are here full time or just on holidays and summers, we invite you to come be a part of what's going on in the C&C Ministry.
Social Media
Visit our facebook page to get the latest information or follow us on twitter: @FBFCollege.

@firstcollegeandcareer

@firstcollegeandcareer

@fbforneycollege
Other Activities
All our activities will be listed on our calendar of events as well as on our social media pages above. Examples include:
Singles Ministry
Our Singles Ministry is for ages 25 and up. Click here to visit our Singles Ministry Page.
---
Staff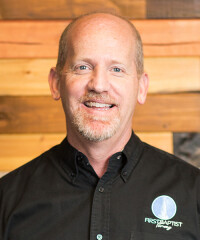 Kirk Luecke is our Pastor of Young Adults and Missions. Feel free to email him here with any questions or contact his cell phone at 214-336-1140.