College and Career Ministry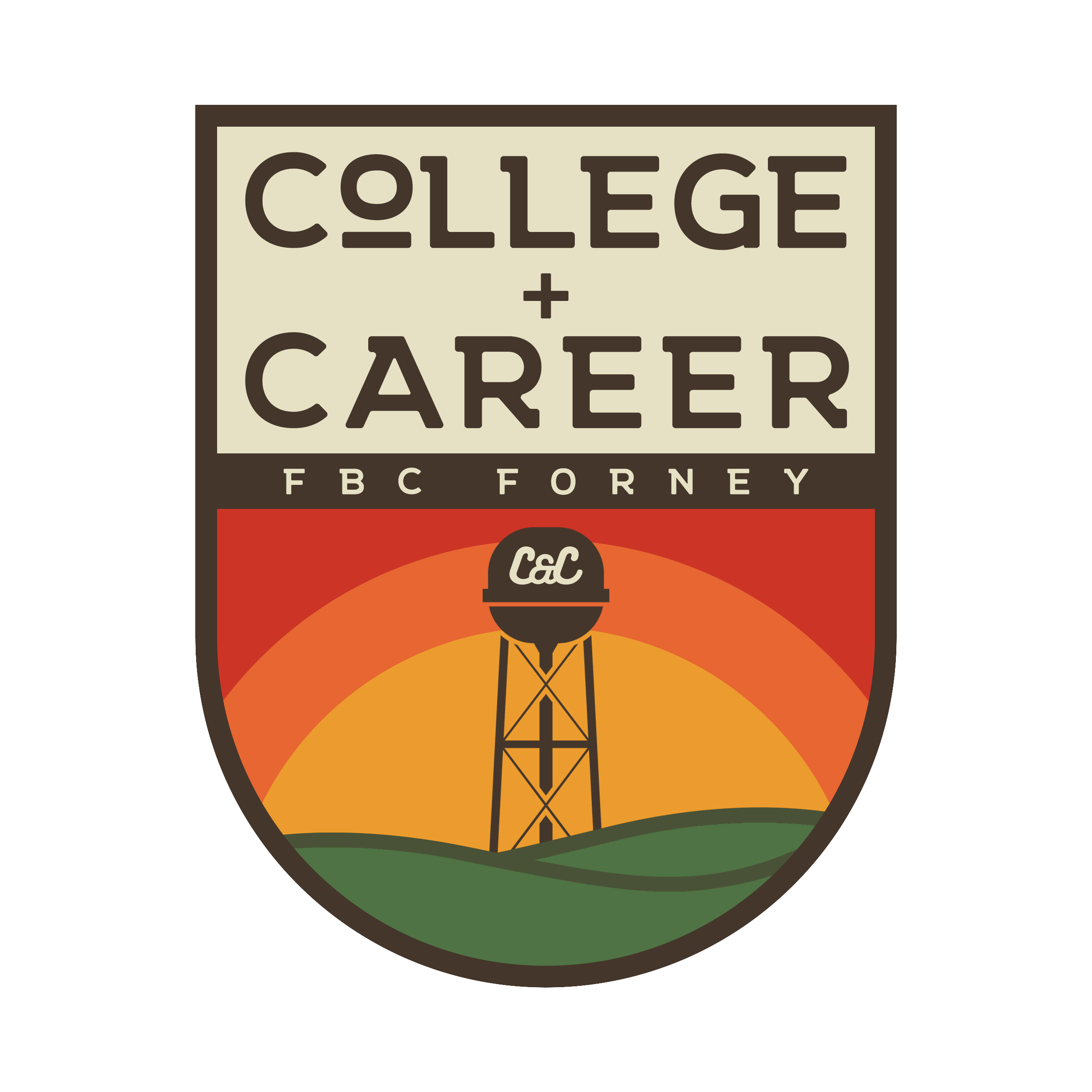 At First Baptist Forney, we believe the 18-24 year old age group is prime to make a difference in our community. We invite and welcome young adults to engage in leadership roles in all aspects of our ministry.
Weekly Worship and Bible Study
Sunday Encounter Service at 9:30a and Bible Study at 11:00a.
Meets Wednesdays at 6:30-7:45 pm
For ages 18-23 and includes games, fellowship and food!
New Location: We are now meeting outside by the Higher Grounds Coffee Shop and outdoor playground.
Whether you are here full time or just on holidays and summers, we invite you to come be a part of what's going on in the C&C Ministry.
Big Events
If you live here or just home for the summer, come join us!
Sundays: Bible Study at 9:30a. Service at 11a.
Wednesdays: Concessions & Coffee at 6:30p.
DISC GOLF
June 9: Join us Tuesday for disc golf! We'll be meeting at Harry Myers Park in Rockwall at 9:30am or meet at the church at 9:00am to caravan. Bring your own discs, water bottle, sunscreen, and money for lunch afterward! It's gonna be a hot one