Counseling and Care Ministries
The following services are provided through the First Baptist Forney Pastoral Care Ministries. For further inquiries or to schedule an appointment, contact the church office during regular business hours at 972-564-3357 or anytime via email to .
Pre-Marital & Marital Christian Counseling
Marriage was created by God for the display of His glory and for the joy of His creatures. Through this gift, we are called to consider not only God's covenantal love but also His incredible patience and unconditional mercy toward His beloved. Because this takes effort and intentionality, we strongly encourage engaged couples to supplement their marriage preparation through formal premarital Christian counseling at least 6 months before your wedding.
RE|ENGAGE MARRIAGE MINISTRY
New semester begins September 7 - December 14, 2022
WHAT IS RE|ENGAGE?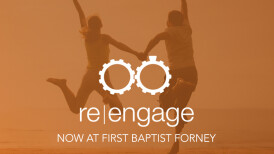 RE|ENGAGE is a marriage enrichment program open to the community. Marriages in any condition can benefit, whether you are struggling to get along, your marriage is broken, or you simply want to grow closer together as a couple. RE|ENGAGE examines God's design for marriage and applies principles from the Bible to guide couples towards growth in their relationship with each other. You can expect to receive encouragement by hearing stories from other couples that have experienced victory in the midst of hard times. Couples will be placed in a small group with a facilitator couple and other couples to work through a 16-lesson curriculum.
HOW DOES RE|ENGAGE WORK?
RE|ENGAGE meets once a week for approximately one hour and 45 minutes. During this time you will hear trained leaders teach principles for marriage and growth.
Small Groups consist of 4 couples and a lead couple. Each week will feature group discussion on different marriage topics. At this time, you will have the opportunity to begin sharing some of your story at your own pace in a safe and private environment.
WHAT DOES RE|ENGAGE COST AND HOW DO I SIGN UP?
re|engage costs nothing initially. If you make the decision to join, you will be asked to purchase two workbooks per couple. SIGN UP below.
2022 DATES - Wednesdays; Sept. 7 - Dec. 14
Each session is 6:30-8:00 p.m. in rooms A105-108 of First Baptist Forney.
re|engage is a ministry developed by Watermark Community Church in Dallas, Texas and is now offered in churches across America. Details available at www.marriagehelp.org.
Pre-Marital Christian Counseling
All couples about to be married, are taken through a program called FOCCUS: Facilitating Open Couple Communication, Understanding & Study. Some of the topics we cover are Family of Origin, Intimacy, Religion, Spirituality, Value, Communication, Readiness Issues, Problem Solving, Parenting Issues, Friends and Interests.
For Marital & Pre-Marital Christian Counseling contact:
Kirk Luecke, 214-336-1140,
Note: First Baptist Forney provides Christian Pastoral Counseling governed by the local church and not via a state-licensed agency.
Cancer care Ministry - Meets Every 3rd Sunday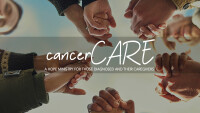 Cancer challenges not only those diagnosed with it, but also the family, friends and caregivers of those battling the disease. As you go on this journey that you did not choose, the Cancer Care Ministry of First Baptist Church wants to be here to encourage you as you navigate your Journey of Hope.
This ministry meets every third Sunday from 4-6:00 p.m. in Rooms A114. Click on our calendar for specific dates.
Questions? Contact Kirk Luecke at
We want to help you:
Provide rides to and from doctors, chemo or lab appointments
Provide 1-2 hour breaks to caregivers by keeping loved ones company or help in running errands
Provide contacts to assist you with ANY needs
Offer special informational speakers during our meetings.
---
Resources
ONLINE RESOURCES:
Oneness Prayer Challenge - FamilyLife created the 30-Day Oneness Prayer Challenge. It's a simple tool to help you start a habit of taking up to five minutes a day to join hands and pray together as husband and wife. For details visit http://www.familylife.com/onenessprayerchallenge
Rejoice Marriage Ministries - a nonprofit organization based in Pompano Beach, Florida and encouraging men and women in troubled and broken marriages around the world. Their message is that God heals hurting marriages. https://www.rejoiceministries.org/
BOOK RESOURCES:
Love & Respect, by Dr. Emerson Eggerichs - "We believe love best motivates a woman and respect most powerfully motivates a man. Research reveals that during marital conflict a husband most often reacts unlovingly when feeling disrespected, and a wife reacts disrespectfully when feeling unloved. We asked 7,000 people the question, 'When you are in a conflict with your spouse or significant other, do you feel unloved or disrespected?' 83% of the men said "disrespected" and 72% of the women said "unloved." Though we all need love and respect equally, the felt need differs during conflict, and this difference is as different as pink is from blue!"
The 5 Love Languages, by Gary Chapman - Between busy schedules and long days, expressing love can fall by the wayside. We forget to compliment, to give gifts "just because," to linger in our embrace. The things that say "I love you" seem to either not get said or not get through. This is a book about saying it—and hearing it—clearly. No gimmicks. No psychoanalyzing. Just learning to express love in your spouse's language.
Love Must Be Tough, by James Dobson - Do you feel like all is lost? Are you ready to give up? There is still hope. Dr. James Dobson's "tough love" principles have proven to be uniquely valuable and effective. Unlike most approaches to marriage crisis, the strategy in this groundbreaking classic does not require the willing cooperation of both spouses. Love Must Be Tough offers the guidance that gives you the best chance of rekindling romance, renewing your relationship, and drawing your partner back into your arms.
EMAIL SUPPORT:
Charlyne Cares Daily Devotion – subscribe online at https://www.rejoiceministries.org/charlyne-cares-daily-devotional/
Receive Charlyne Cares, a daily reminder that God cares and that we care about your marriage. Each morning Charlyne sends a devotional and Bob does a Prodigal Perspective on Tuesdays. These come from someone who has experienced the tragedy of divorce and the triumph of a family restored by God speaking to Charlyne's heart not to give up on their marriage after she divorced Bob. They were married for 19 years before they divorced for 2 years, and then remarried for 23 more years before Bob's death in 2010.
APPS FOR SMART PHONES:
Find these apps in your iPhone App Store, Google or Android Apps:
The Family Talk App – Dr. James Dobson
FamilyLife Audio – Dennis and Barbara Rainey
Holy Bible-YouVersion
OTHER PASTORAL COUNSELING:
We offer confidential, short term help through Christian pastoral counseling. Contact Kirk Luecke for more information.
---
Staff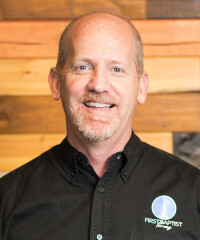 Pastor Kirk Luecke offers pastoral counseling. Click here to email him.