Preschool Ministry
Ages Birth - 5 (PreK)
Here at First Baptist Forney we strive for excellence. We believe strongly in the responsibilities of the home and church in helping with the spiritual nurturing of your child. To help accomplish this, our Bible Study literature focuses on these eight areas: Jesus, God, Natural World, Bible, Family, Others, Church and Self.
We have trained leaders on site to care for your baby and toddler. Please help us by bringing the following for your baby: diapers, wipes, bottles, pacifiers, a change of clothes, and any special blankets that will soothe your baby. For toddlers, please bring a sippy cup. Label all items that belong to your child.
If your child has any allergies or special needs, please inform the teachers.
Sunday Schedule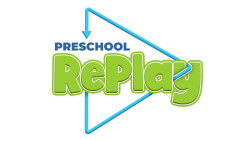 9:30a.m. Bible Study & Childcare
11:00 a.m. Preschool RePlay
Volunteers are needed for Preschool RePlay.
Click here to serve in this ministry. Our goal is to ask you to serve only 4 times per year!
Wednesday Schedule
6:15 p.m. Childcare for ages birth - 2
6:30 p.m. AWANA Cubbies (during school year) for 3's & 4's
Sunday Bible Study Registration
To register your child for Sunday Bible Study, please visit the First Kids information Desk on Sunday mornings.
Clubs & Activities
AWANA Cubbies

AWANA Cubbies (3's-4's) meet Wednesdays from 6:30-7:45 p.m. in the older Preschool Area of Building D. Children must by 3 by Sept. 1. AWANAs meet only during the school year. At Story Time each week, preschoolers learn about God – the greatness of His love and His Word – and about His Son, Jesus Christ, the promised Savior. Cubbies helps you lead your child to God early so your child will respect and trust Him for life.
Cubbies REGISTRATION:
Click here to register and pay online
Or register at the Children's drive through CEC desk.
Spring session begins Jan. 11, 2023
Cost is $30pp: checks only; no cash accepted
Children will stay in the CEC for Cubbies following registration.
Baby Dedication
Congratulations on your new blessing!
If you are interested in Baby Dedication at First Baptist, please contact Brittany Barton at . Your child will be presented to the church as well as receive a newborn's Bible on select Sundays during the service of your choice.
2023 Dates:
Sundays: Feb. 12; May 14; Sept. 10; Nov. 19
Mother's Room
FBCF provides a Mother's Room across from the preschool area of the church (room D066). This room is available for nursing mothers who would prefer privacy.
---
Opportunity to Serve
If you are interested in serving with our Preschool Ministry, please complete the form below. You will be contacted soon. To ensure the safety of all children and visitors, First Baptist requires a completed background check on all those who serve. Thank you!
---
Staff
Emily Hall is our Director of Preschool Ministries. Click here to email Emily.