K-6 Children's Ministry
At First Baptist Forney, we want your children to learn about Jesus Christ in a fun, safe, and interactive environment.
CHURCH ONLINE
We are committed to bringing your children church even when they can't come to the building. See our online resources below:
Children's Church
Each week we will post a new Children's Church video with Tommy Origami (aka Jerad White, Children's Pastor). In this episode, Tommy talks about his fears and how to overcome them by trusting in God. Tommy is joined by several friends who help him along the way.
The Gospel Project for Kids
This is what's happening in Sunday School in March.
April 5th: Jesus' Baptism
Baptism reminds us of Jesus' death and resurrection.
In addition to the above Bible Study Video for Sunday School, we also watch a weekly "Questions From Kids" Video. Some weeks include a "Missions Moment" Video as well. Both of the videos for this week can be found below.
Context & Teaching Points For This Week
Zechariah's son, John, grew up in the wilderness. His ministry began when God's word came to him, and he began preaching near the Jordan River. John worked to get people ready for the coming of Jesus, fulfilling the Old Testament prophecy, "A voice of one crying out: Prepare the way of the LORD in the wilderness" (Isa. 40:3a).

John called people to repent of their sins, and he baptized them in the Jordan River. John also instructed people on right living. (See Luke 3:10-14.) Some of the people suspected that John might be the Messiah, but John insisted, "One who is more powerful than I am is coming" (Luke 3:16).

Before His ministry began, Jesus came from Galilee to be baptized by John at the Jordan River. But John was calling people to a baptism of repentance. Jesus never sinned (see Heb. 4:15; 2 Cor. 5:21), so why did Jesus come to be baptized? John recognized this when he said, "I need to be baptized by you, and yet you come to me?" (Matt. 3:14).

Commentators' ideas vary about why exactly Jesus was baptized. Perhaps He was affirming John's work. Maybe He was identifying with sinners or showing them how they would be saved—through His death, burial, and resurrection. Jesus answered John, "Allow it for now, because this is the way for us to fulfill all righteousness" (Matt. 3:15). Jesus completely obeyed God, and God audibly confirmed His sonship.

As you share with your kids, allow time for them to ask questions about repentance, salvation, and baptism. Emphasize that baptism is not what saves us; baptism is a way we show that we have been saved. Jesus never sinned, but He obeyed God and was baptized like sinners are baptized. Baptism reminds us of Jesus' death and resurrection. It reminds us that when we trust in Jesus, we turn from sin and start a new life—a life lived for Jesus.
FAMILY TALKING POINTS
• Jesus obeyed God by being baptized.
• Why did Jesus become human? Jesus became human to obey His Father's plan and rescue sinners.
UNIT KEY PASSAGE: John 3:30
NEXT WEEK: Easter "Jesus' Crucifixion and Resurrection"
Kids Beach Club

Unfortunately, COVID has also prevented Kid's Beach Club from meeting at the schools but Beach Club is filming weekly lessons to stay connected! Check them out HERE!
Camp GAp

We are moving forward with registration for Camp GAP at Mt. Lebanon. Camp GAP is June 22 - 26 for children who have completed 3rd - 6th grade.
Below is a CAMP GAP registration link and then a second link for those who would only like to make payments for camp.
---
Sunday Schedule
9:30 a.m
Encounter Worship Service & Bible Study* for all ages

11:00 a.m.
Blended Worship Service
Extended Care - Preschool 5 and under
Children's Church - Kindergarten - 3rd Grade:
Children's Church is an introduction to corporate worship, filled with music, Bible lessons and trivia using puppets and hilarious character skits.

5:00 p.m. Starting Aug. 25, 2019
GAs (Girls in Action) - Girls grades 1-6 (during school year only)
RAs (Royal Ambassadors) - Boys grades 1-6 (during school year only)
Bible Drill - Grades 4-6 (during school year only)
6:00 p.m.
Kids Worship (during school year only starting Sept. 8) - Click here to register
* To register your child for Sunday Bible Study, please visit the First Kids Information Desk on Sunday mornings.
Wednesday Schedule (SCHOOL YEAR)
6:30 p.m.-7:45 p.m.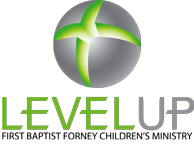 Level UP: Grades K-6 participate in Level Up! This Bible verse focused program includes games, worship, and Bible study. Join anytime during the school year.
Children's Registration will all be online this year.
Level Up Classes begin Wednesday, August 21 from 6:30-7:45 p.m.
Level Up Registration Links:
Register for Preschool Cubbies in their classroom.
Kids Beach club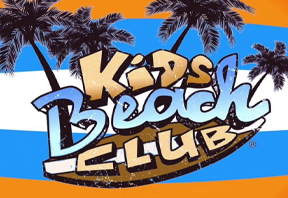 Making Jesus Cool at School! KiDs Beach Club® is a multi-dimensional ministry that serves as a bridge between churches and schools. Every element of KiDs Beach Club® fosters positive relationships and establishes ongoing partnerships between churches and schools to benefit the whole community.
Beach Club meets Mondays at Smith Intermediate and Tuesdays at Rhea Elementary from 3:40 to 4:50p in the Cafeteria.

Beach Club is for every student at Smith & Rhea Intermediate and it's FREE !

For more info and to sign up click on link: https://www.kidsbeachclub.org/
don't miss...
LevelUp Midnight Madness-April 3
This event has been cancelled.
Community-Wide Easter Egg Hunt & Story
Event has been cancelled.
See more on our Calendar of Events!
PLAYGROUND HOURS
Please note: The indoor playground is closed to the public as a safety measure. We will notify you when it is reopened.
Both our indoor and outdoor playgrounds are open to the public for use; however, they are reserved on certain days and times for church activities and our First Baptist Academy.
Please note: Playgrounds are NOT open to the public during the times posted below:
SUNDAYS: 9:00 a - 12 noon and 5:00 - 7:00 p
WEDNESDAYS: 9:30 - 10:00 a and 5:00 - 8:00 p
Reserved for First Baptist Academy:
MONDAY - FRIDAY: 10:00 a - 12 noon and 3:00 - 5:00 p
FB Forney reserves the right to close the playgrounds during special events. Thank you for our cooperation.
---
Parenting Resources
Cornerstones by Brian Dembowczyk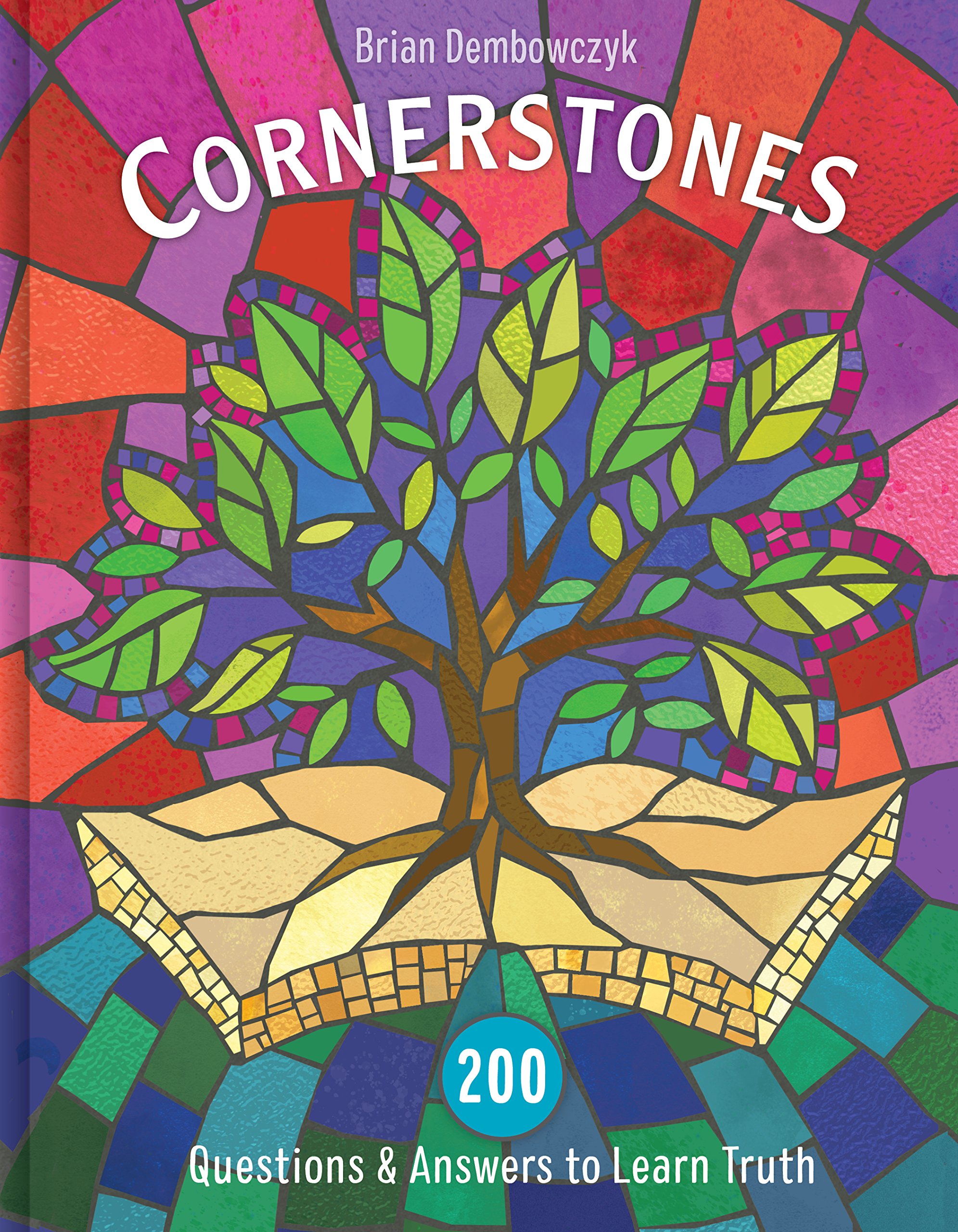 How can parents teach kids to know God's truth? By asking and answering the right questions.
Through 200 questions and answers, Cornerstones covers such principles as God the Father, God the Son, God the Holy Spirit, sin, redemption, the church, restoration, and more. The whole family can use the book together, or children can use it on their own. Ask these right questions, and give your children the right answers on how to truly live their lives for God.
A companion parent guide is also available. This guide will help parents pass along the knowledge of God that leads to faith to the next generation.
---
Opportunity to Serve
If you are interested in serving with our Children's Ministry, please complete the form below. You will be contacted soon. To ensure the safety of all children and visitors, First Baptist requires a completed background check on all volunteers. Thank you!
---
Staff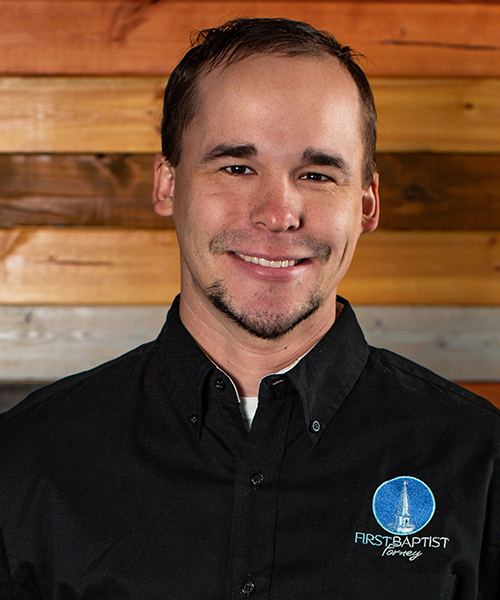 Jerad White is our Minister to
Children. You can email Jerad .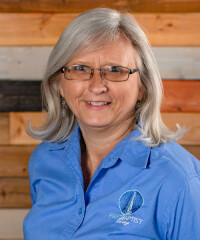 Charmey Buie is our Associate Minister to Children. You can email Charmey .