K-6 Children's Ministry
At First Baptist Forney, we want your children to learn about Jesus Christ in a fun, safe, and interactive environment.
We have taken some small steps toward fully re-opening but we are moving slowly and cautiously! We are evaluating what we need to do before we take the next step. Here's what you can expect:
Student Ministry Bible Study has resumed, Special Needs Ministry (JAM) is open for both worship hours, and Children's Church is now during the 9:30 a hour! Yes, Children's Church will temporarily move to the 9:30 a hour for kindergarten through 6th grade. Children can attend the 11 a worship service with their parents!
We are currently unsure when Sunday School for children will begin. Again, we are taking baby steps and moving cautiously.
Guidelines for Sunday Mornings:
Step one, please bring your preschoolers and children to the interior Children's Lobby door next to the indoor playground.

Step two, a volunteer will check your child(ren's) temperature and make sure they are fever-free.

Step three, after the temp check another volunteer will print your children's name tags and your guardian receipt.

Step four, your preschoolers will head to Latricia's desk and runners will take your child(ren) to their preschool room. Your K-6th grader will go out the double glass doors to the ministry desk, where volunteers will then take them to the Chapel for Children's Church.

Step five, you're off to the Mall for service or Sunday School! Once the 9:30 hour is done you can pick your preschooler up from the Children's Lobby and you can pick your K-6th Grader up from the Chapel!
Preschool childcare is available during both the 9:30 and 11a hours! If you have any questions please don't hesitate to ask!
Promotion Sunday
Promotion Sunday is scheduled for August 23! Sunday School will open back up during the 9:30 am hour and Children's Church will move back to 11 am! Stay tuned for details!
sunday evenings
Sunday evening activities for Kids are scheduled to return on September 13! This includes RA's, GA's, Bile Drill & Children's Choir. More details to follow!
---
The Gospel Project for Kids
Sunday, Aug. 9: Jesus Calms the Storms
When Jesus calmed the wind and the waves, He showed His disciples that He is also God.
In addition to the above Bible Study Video for Sunday School, we also watch a weekly "Questions From Kids" Video.
Context & Teaching Points For This Week
After a long day of teaching, Jesus and His disciples got into a boat to cross over to the other side of the Sea of Galilee. When their short sailing trip was interrupted by a violent storm, the disciples found themselves in danger with nowhere to turn—except to the One who created all things.
Several of the disciples were experienced fishermen. They had spent significant time on the Sea of Galilee, but this storm was so strong that the waves overtook the boat. The disciples were afraid they would drown. As the disciples panicked, what was Jesus doing? He was sleeping!
The disciples woke Jesus. The situation was out of their control, and perhaps they felt forsaken by God. But their reaction was full of irony: "Teacher! Don't you care that we're going to die?" (Mark 4:38).
The disciples obviously did not know why Jesus had come to earth. Jesus had come to rescue people from sin. In dying on the cross, Jesus would truly be forsaken by God. (See Matt. 27:46.) Jesus would die the death the disciples—and all sinners—deserve so that they could live forever with God. Did Jesus care that the disciples were going to die? Absolutely. But He was going to rescue them from something worse than drowning. Jesus would save them from spiritual death.
Jesus calmed the wind and the waves. He displayed His power over creation and demonstrated that He is truly God. God has power over the wind and the waves. (See Job 12:15; 28:25; Ps. 33:7; 107:25-30; Amos 4:13.)
Jesus' disciples knew Jesus was a good man and a good teacher. But when Jesus calmed the wind and the waves, He showed His disciples that He is also God. God rules the sea and stills its waves. (Psalm 89:9)
As you talk with your kids, seize the opportunity to share the gospel. Help them understand the truth the disciples did not yet fully grasp. Who is this man? He is the Messiah, the Savior, and the Son of God.
Check this session's Activity Page and Big Picture Card as well as the Gospel Project for Kids Family App for ways to interact with the Bible content this week.
FAMILY TALKING POINTS
• Jesus calmed a storm to show the disciples He is God.
• Why did Jesus perform miracles? Jesus performed miracles to glorify God, to show He is the Son of God, and to care for people.
UNIT KEY PASSAGE
● Psalm 40:5
NEXT WEEK
● "Jesus Fed a Crowd" (Matthew 14; Mark 6; Luke 9; John 6)
---
Sunday Schedule
Resume dates TBD
9:30 a.m
Encounter Worship Service & Bible Study* for all ages
Children's Church - Kindergarten - 3rd Grade:
Children's Church is an introduction to corporate worship, filled with music, Bible lessons and trivia using puppets and hilarious character skits. (This is a move from 11:00 a.m. time.)

11:00 a.m.
Blended Worship Service (Grades K-6 will worship with their family)
Extended Care - Preschool 5 and under

5:00 p.m. 2020 Start Dates TBD
GAs (Girls in Action) - Girls grades 1-6 (during school year only)
RAs (Royal Ambassadors) - Boys grades 1-6 (during school year only)
Bible Drill - Grades 4-6 (during school year only)
6:00 p.m.
Kids Worship (during school year only starting Sept. 6) - Click here to register
* To register your child for Sunday Bible Study, please visit the First Kids Information Desk on Sunday mornings.
Wednesday Schedule (SCHOOL YEAR)
6:30 p.m.-7:45 p.m.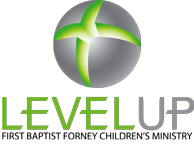 Level UP: Grades K-6 participate in Level Up! This Bible verse focused program includes games, worship, and Bible study. Join anytime during the school year.
Children's Registration will all be online this year.
Level Up Classes begin Wednesday, August 21 from 6:30-7:45 p.m.
Level Up Registration Links:
Register for Preschool Cubbies in their classroom.
Kids Beach club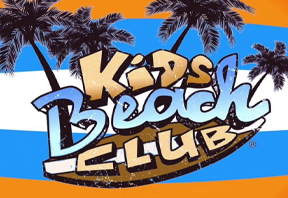 Making Jesus Cool at School! KiDs Beach Club® is a multi-dimensional ministry that serves as a bridge between churches and schools. Every element of KiDs Beach Club® fosters positive relationships and establishes ongoing partnerships between churches and schools to benefit the whole community.
Beach Club meets Mondays at Smith Intermediate and Tuesdays at Rhea Elementary from 3:40 to 4:50p in the Cafeteria.

Beach Club is for every student at Smith & Rhea Intermediate and it's FREE !

For more info and to sign up click on link: https://www.kidsbeachclub.org/
PLAYGROUND HOURS
Please note: The indoor playground is closed to the public as a safety measure. We will notify you when it is reopened.
Both our indoor and outdoor playgrounds are open to the public for use; however, they are reserved on certain days and times for church activities and our First Baptist Academy.
Please note: Playgrounds are NOT open to the public during the times posted below:
SUNDAYS: 9:00 a - 12 noon and 5:00 - 7:00 p
WEDNESDAYS: 9:30 - 10:00 a and 5:00 - 8:00 p
Reserved for First Baptist Academy:
MONDAY - FRIDAY: 10:00 a - 12 noon and 3:00 - 5:00 p
FB Forney reserves the right to close the playgrounds during special events. Thank you for our cooperation.
---
Parenting Resources
Cornerstones by Brian Dembowczyk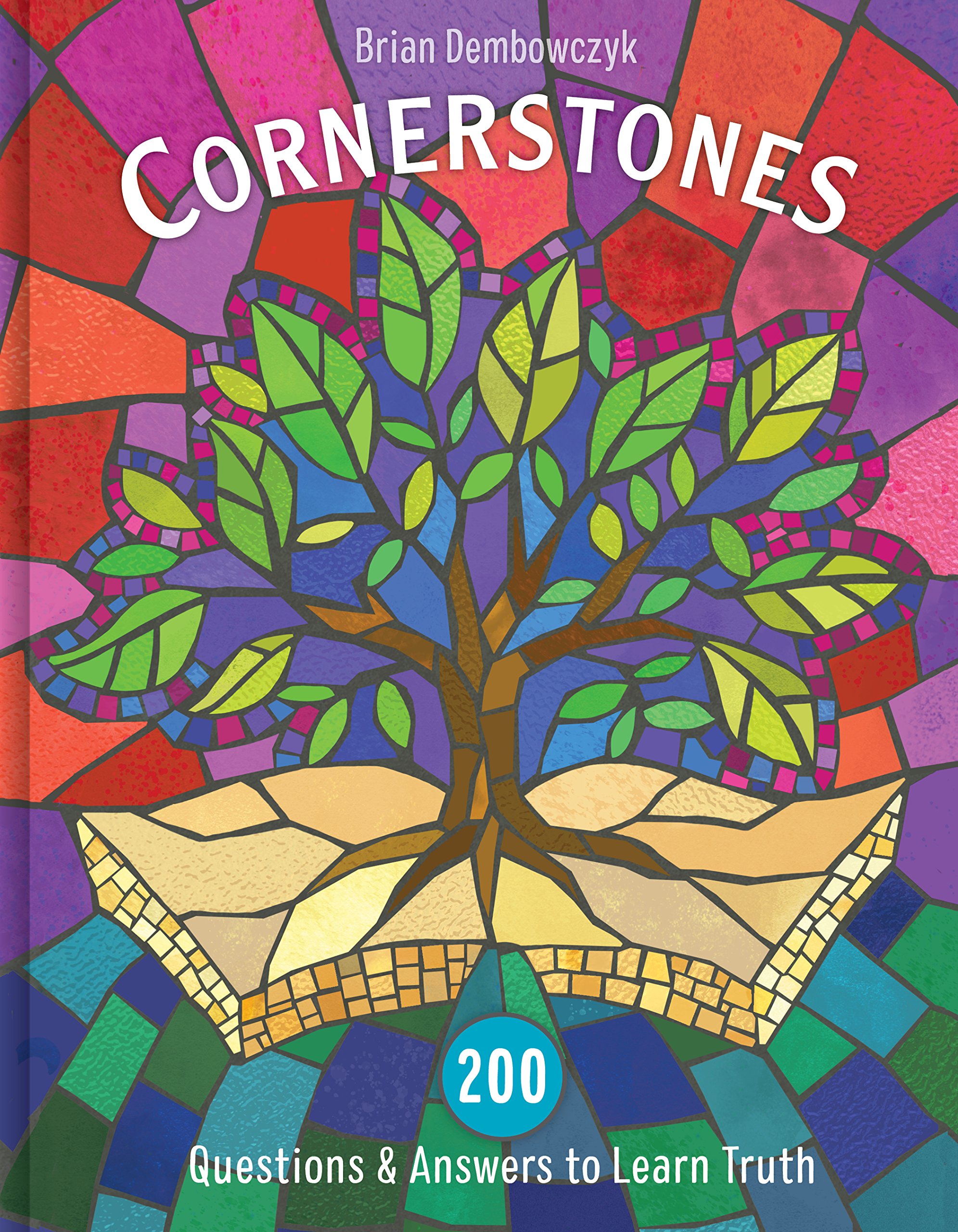 How can parents teach kids to know God's truth? By asking and answering the right questions.
Through 200 questions and answers, Cornerstones covers such principles as God the Father, God the Son, God the Holy Spirit, sin, redemption, the church, restoration, and more. The whole family can use the book together, or children can use it on their own. Ask these right questions, and give your children the right answers on how to truly live their lives for God.
A companion parent guide is also available. This guide will help parents pass along the knowledge of God that leads to faith to the next generation.
---
Opportunity to Serve
If you are interested in serving with our Children's Ministry, please complete the form below. You will be contacted soon. To ensure the safety of all children and visitors, First Baptist requires a completed background check on all volunteers. Thank you!
---
Staff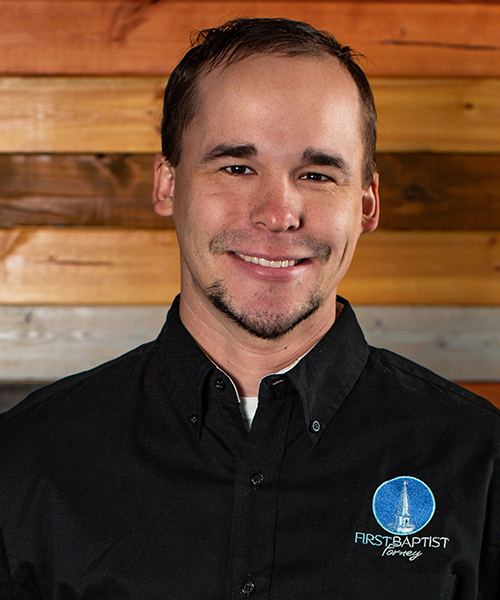 Jerad White is our Minister to
Children. You can email Jerad .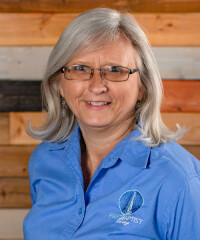 Charmey Buie is our Associate Minister to Children. You can email Charmey .