Men's Ministry
Sharpening Men to become Christ following leaders.
As iron sharpens iron, so one man sharpens another. Proverbs 27:17
Man GROUP Bible Study—Wednesdays
Join us on Wednesdays for Man Group study. Led by Dr. James Pritchard. No registration required. Study over 2 Samuel.
6:30 - 7:30 p.m. in Rooms A101-102
Begins Wednesday, Aug. 21
For men of all ages.
Upcoming Events
Iron Men Kick-Off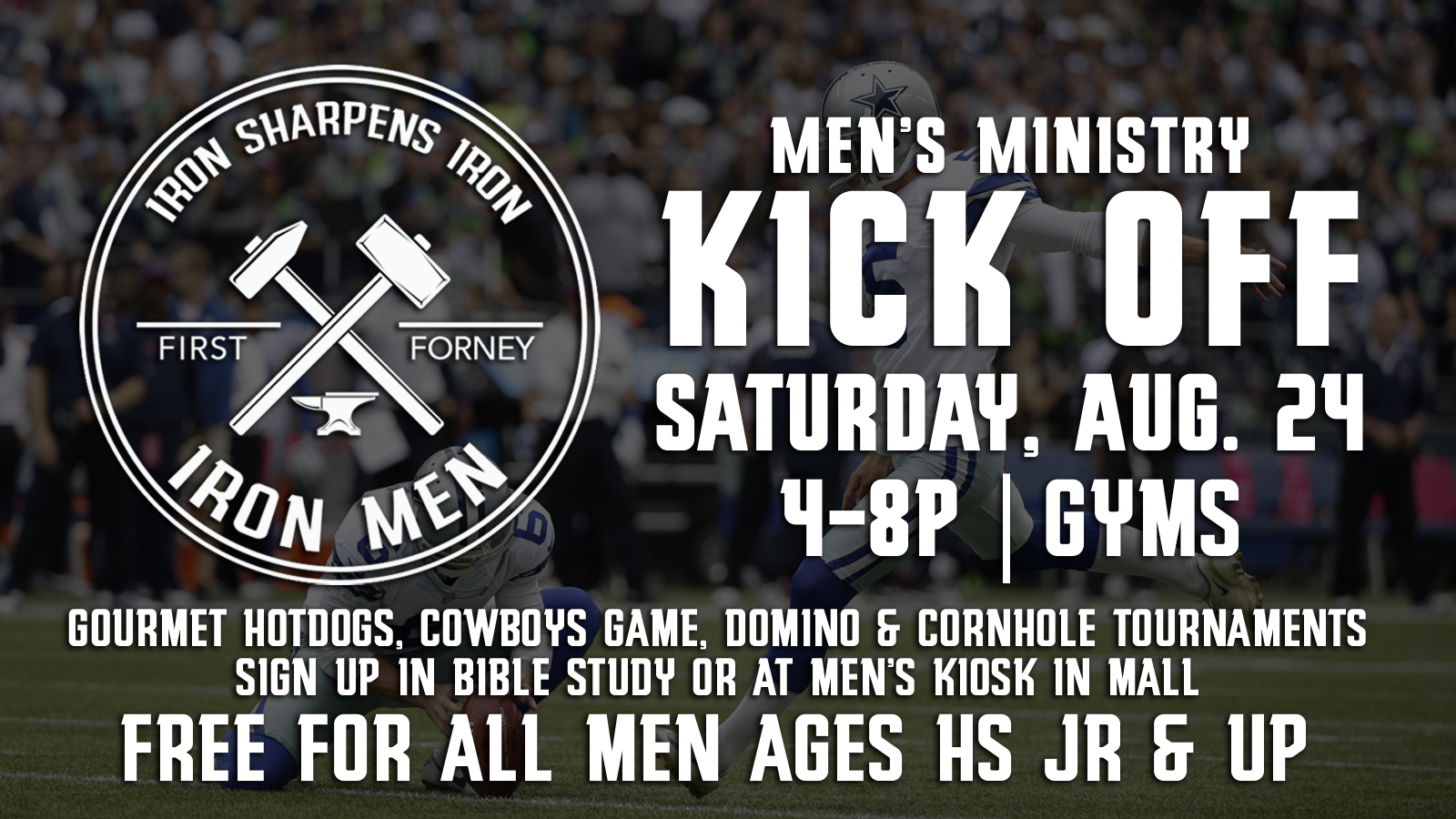 All men ages HS Junior and up are invited to join us on Saturday, Aug. 24, from 4-8:00 p.m. in the Mall for our Fall Kick Off and Tailgate. Enjoy free gourmet hotdogs, Cowboys game on the big screen, dominoes, pickle ball and corn hole tournaments and more! Prizes will be awarded to tournament winners.
Sign ups begin Aug. 4 in Bible study classes and Aug. 11 at the Iron Men kiosk in the Mall.
Faith Riders
A motorcycle ministry for riders of all ages.
Monthly rides
Contact Bill Jones at (972)998-7329 or for details.
MEN'S COUNSELING
Are you a man who struggles with sexual sin? Dr. McDermott, a member of FBC Forney, is a licensed psychologist who specializes in helping men to overcome sexual sin and to live more Godly lifestyles. He is offering free and confidential counseling on a first-come, first-serve basis. Call or text him at 610-883-0237 to schedule an appointment.
Iron Men Service Opportunities
Minute Men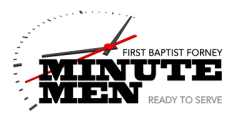 Working to meet needs in our community. If you are a senior adult, widow or just a family in need please contact Richard Mason at or call 972.564.3207 or you can also call Cynthia in the Church Office at 972.564.3357 for more information. Men of our church family are ready to serve you in areas such as light construction, yard work or minor repairs.
Texas Baptist Men Disaster Relief
TBM goes anywhere to help people recover from natural disasters. For more information on how you can serve, contact Jim Andrews at
---
Staff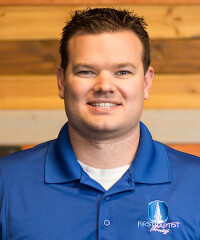 The Men's Ministry is under the direction of James Pritchard, Teaching Pastor. Click here to email James or call the Church Office at 972.564.3357