Upward Basketball & Cheer
Basketball continues to be America's most popular team sport having nearly 40 million players nationwide.
More than 7.5 million 6-11 year olds participate in basketball nationally
Cheerleading continues to grow at nearly a 50% rate each year nationally
Nearly 3.6 million students participate in cheerleading annually
1.4 million cheerleaders are in the 6 to 11 year old age group
*source: 2004 Sports Participation in America Report, Sporting Goods Manufacturers Association
Upward Basketball and Upward Cheerleading offer a break from the norm. The primary focus of Upward is to develop the Winner in EVERY child, not just a few.
2018-19 Season
We offer separate leagues for boys and girls in Kindergarten through Grade 6 (except kindergarten which is co-ed).
Leagues are divided as follows:
Kindergarten (Coed)
1st & 2nd Grade Girls
1st & 2nd Grade Boys
3rd & 4th Grade Girls
3rd & 4th Grade Boys
5th & 6th Grade Girls
5th & 6th Grade Boys
REGISTRATION
Registration will open in late October.
Price is $95 per player which includes jersey, t-shirt, shorts, and an end of year award. After Nov. 9 price is $105pp.
EVALUATIONS & ORIENTATIONS
Everyone must attend one basketball evaluation or cheerleading orientation. They will take place in the First Baptist Forney Great Hall as follows:
Saturday, Oct. 24 between 10:00 and 11:30 am
Monday, Nov. 5 between 6:30 and 8:00 pm
Thursday, Nov. 8 between 6:30 and 8:00 pm
Monday, Nov. 12 between 6:30 and 8:00 pm
PRACTICE / GAME SCHEDULES
Practices will be held in FISD elementary school gyms. Games will be held in FISD Middle School and High School gyms. Coaches will provide practices schedules once teams are set.
Practices begin the week of Dec. 10, 2018. All teams will practice on Mon, Tues, or Thurs. of each week for 1hr (5th and 6th grade practice a hour and a half). Practices are held at FISD elementary schools.
Games begin mid January for an eight week season. The 5th and 6th graders will end the season with a tournament. Games will be played at Brown Middle School and North Forney High School.
Click here for Schedules
AWARDS
February 2019. Coach to provide time slot for your team:
Contact Information
For information specific to your team, contact your child's head coach (once assigned)
If you are interested in coaching a team, please contact Greg below.
---
STAFF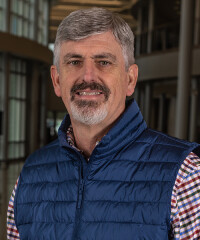 For more information regarding the league or First Baptist, contact Greg Childress, Sports and Recreation Minister at or call 972.564.3357.