Wednesday Nights
Wednesday night activities are Jan. 11, 2023- May 17, 2023 unless noted.
Wednesday Night Supper
Wednesdays from 5:00 - 6:00 p.m. in the Forum during the school year
On-line registration opens each Thursday for the next Wednesday Night Supper and closes by noon on Tuesdays.
Click registration link for current week's menu.
Click here for Spring 2023 Menus
---
Adult Wednesday Activities
Note: Childcare for birth to age 2 is available from 6:15-7:45 p.m. in nursery area on the 1st floor of Building D.
MUSTANG CREEK FELLOWSHIP
A traditional worship service led by Rev. Jerry Griffin is held on Wednesdays at 6:30 p.m. in the Chapel. All are welcome. No registration is required.
ADULT CHOIR
Join our Adult Choir or Orchestra! Rehearsal resumes on Wednesday, Jan. 11 at 6:30 p.m. Meet in the choir loft behind the Forum.

Click here to join the choir or orchestra

2023 Adult Discipleship Classes
Wednesdays at 6:30 p.m. (unless noted) from Jan. 11 - May 17.
MEN'S BIBLE STUDY
Men of all ages are invited to attend. No need to register. Led by Rick Benjamin in rooms A103-104.
WOMEN'S BIBLE STUDY CLASSES
More details and registration is available at fbcforney.org/women.

Our Glorious Servant King by Laurie Barnett
In this 10- week study of Isaiah 52:13-53:12 we will explore the height and depth of the amazing love of God as revealed in the person and work of His Son, the Lord Jesus Christ. Located in room D068.
Jonah by Priscilla Shirer
What do we do when God interrupts our lives? Many times, like Jonah, we run! Priscilla redefines interruption and shows that interruption is actually God's invitation to do something beyond our wildest dreams. Located in room D070.
Click here to register for Women's Classes
CO-ED BIBLE STUDY CLASSES
God's Plan led by Richard Mason
Wednesday Evenings, Jan. 4 & 11 at 6:30 p.m. in room A114.
A Study of 1st Peter led by Richard Mason
Wednesday Evenings, starting Jan. 18 at 6:30 p.m. in room A114.
Peter knows that believers around the world will experience persecution because of their belief in the Lord. A large part of his letter is focused on encouraging them and preparing them for the difficulties that will come their way. He also exhorts them to keep the faith and to maintain a good attitude no matter how unfair the treatment that they experience becomes. No need to register.

Financial Peace University
Wednesday Evenings beginning Feb. 8 at 6:00 p.m.
Financial Peace University (FPU), created by Dave Ramsey, is a nine-lesson class that will teach you how to pay off debt, save and invest for your future. You'll also connect with others, just like you who can hold you accountable, encourage you, and celebrate your progress! Cost is $79.99 per couple or individual. Couples will share a single username and password between the two of them.
Click here to register for Financial Peace
---
First Kids MidWeek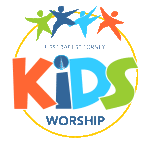 FIRST KIDS WORSHIP
Kids Worship is on Wednesdays, from 5:30 - 6:30 p.m. during the school year only (Resumes Jan. 11 - May 7, 2023) for grades K-6. Kids Worship ministry opportunities for kids to glorify the name of Jesus through singing, motions, drama, games and more. Meet in rooms D236-237.
PRESCHOOL AWANA CUBBIES

AWANA Cubbies (3's-4's) Clubs meet during the school year (Aug. 24 - May 17) on Wednesdays from 6:30-7:45 p.m. in the older Preschool Area of Building D. Meet at the CEC desk by the Children's drive-thru entrance.
FIRST KIDS RAs, GAs, BIBLE DRILL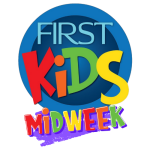 RAs and GAs are mission based organizations where boys and girls can come and learn about missions around the world. They hear about missionaries and the work that they do, as well as pray for them and learn to tell other people about Jesus.
Both of these ministries are on Wednesdays at 6:30p during the school year (Aug. 24 - May 17). RAs & GAs are for kids in grades K-6th grade.
Bible Drill is a fun, fast-paced way for your child to learn and memorize God's Word. Bible Drill is for grades 4-6 and meets in the Forum at 6:30p on Wednesdays during the school year. For more information email Jerad White at .
Student Worship
The House (grades 7-12) meets in the Garage at 6:30 p.m. and meets through the school year.