Wednesday Nights
Wednesday night activities resume Aug. 23, 2023 until May 15, 2024 (unless otherwise noted).
Wednesday Night Supper
Wednesdays from 5:00 - 6:00 p.m. in the Forum during the school year

NOTE NEW PROCESS:
On-line payment opens each TUESDAY AT NOON for that week's Wednesday Night Supper. You can pay online via the link below. If you pre-pay online, you must show your receipt at the door.
OR you can pay while in line on Wednesdays via the QR code displayed in the church hallway.
OR you can pay at the door via cash or check.
Click here for the WNS Fall Menu
Click the payment link to pre-pay starting Tuesdays at noon.
---
Adult Wednesday Activities
Note: Childcare for birth to age 2 is available from 6:15-7:45 p.m. in nursery area on the 1st floor of Building D.
MUSTANG CREEK FELLOWSHIP
A traditional worship service led by Rev. Jerry Griffin is held on Wednesdays at 6:30 p.m. in the Chapel. All are welcome. No registration is required.
ADULT CHOIR
Join our Adult Choir or Orchestra! Rehearsal on Wednesdays at 6:30 p.m. based on performance schedule. Meet in the choir loft behind the Forum.

Click here to join the choir or orchestra

2023-24 Adult Discipleship Classes
Wednesdays at 6:30 p.m. from Aug. 23, 2023 until May 15, 2024 (unless noted).
CO-ED BIBLE STUDY
Adults of all ages are invited to attend this study on the book of Daniel led by Richard Mason. Class starts Wednesday, Aug. 23 at 6:30 p.m. in room A114. No need to register.
MEN'S BIBLE STUDY
Men of all ages are invited to attend on Wednesday, Aug. 23 at 6:30 p.m. No need to register. Men will gather together to study books of the Bible in Rooms A103-104. Additional classes will be offered following the Men's Ministry Kick Off on Saturday, Sept. 9. See fbcforney.org/men for more information.
WOMEN'S BIBLE STUDY CLASSES
Bible study options are listed below. Details and registration is available at fbcforney.org/women.
Wednesdays at 6:30 p.m. beginning August 30:
Isaiah - Striving Less and Trusting God More by Melissa Spoelstra
Led by Nicole Lino in rooms A101-102.
Following God isn't about striving; it's about trusting. As you study the chapters Isaiah wrote—from his challenging words to the nation of Israel to his prophecies of the Messiah to come—learn to rest in God's promises and grow in trust. In this 7-session study, Isaiah's words will reveal that you can trust God more than your own human effort or the counterfeits the world suggests. You won't be striving harder, but instead trusting more deeply the Faithful One who is so worthy of our utter dependence. In Him you'll find the comfort and peace you need to sustain you. Workbook cost: $22.
Wednesday evenings at 6:30 p.m. beginning Sept. 6:
Jacob's Sons written and led by Laurie Barnett in room A107.
Join us in this 10-session study of the twelve tribes of Israel. We will explore the prophecies given to Jacob's sons, their successes and failures, and their importance throughout the pages of God's Word. Worksheet cost: $5.
Click here to register for Women's Classes
---
First Kids MidWeek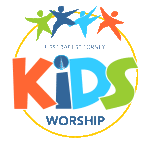 FIRST KIDS WORSHIP
Kids Worship is on Wednesdays, from 5:30 - 6:30 p.m. during the school year only (Resumes Aug. 23, 2023 - May 15, 2024) for grades K-6. Kids Worship ministry opportunities for kids to glorify the name of Jesus through singing, motions, drama, games and more. Meet in rooms D236-237.
PRESCHOOL AWANA CUBBIES

AWANA Cubbies (3's-4's) Clubs meet during the school year (Aug. 23, 2023 - May 15, 2024) on Wednesdays from 6:30-7:45 p.m. in the older Preschool Area of Building D. Meet at the CEC desk by the Children's drive-thru entrance.
FIRST KIDS RAs, GAs, BIBLE DRILL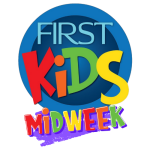 RAs and GAs are mission based organizations where boys and girls can come and learn about missions around the world. They hear about missionaries and the work that they do, as well as pray for them and learn to tell other people about Jesus.
Both of these ministries are on Wednesdays at 6:30p during the school year (Aug. 23, 2023 - May 15, 2024). RAs & GAs are for kids in grades K-6th grade.
Click here to Register first Kids Midweek
Bible Drill is a fun, fast-paced way for your child to learn and memorize God's Word. Bible Drill is for grades 4-6 and meets in the Forum at 6:30p on Wednesdays during the school year. For more information email Jerad White at .
Student Worship
The House (grades 7-12) meets in the Garage at 6:30 p.m. and meets through the school year.