Sports & Recreation
Adult & Upward Sports Programs
Upward Sports Ministry
Upward is an evangelistic sports ministry specifically designed for kindergarten through sixth grade boys and girls that promotes salvation, character, and self-esteem in every child. In addition to basketball, Upward offers cheerleading, and flag football programs to complete the FB Sports Ministry for children. Upward provides opportunities for all believers, no matter what denomination, to become meaningfully involved in the ministries of our church. Members and parents have the opportunity to pray for our program, coach a team, referee a game, share a devotion, and develop relationships in order to open avenues of ministry to the people of our community. By keeping this goal in mind, Upward Sports programs at FB are able to build leagues that promote salvation, character, and self-esteem in all who participate through:
Sportsmanship and competitiveness in proper perspective by not maintaining league standings in K-4th grade divisions.
Equipping coaches and referees to minister by providing extensive teaching tools and resources.
Providing opportunities to promote other church ministries to all participants and their families.
Allowing the coach to focus on ministering to children and their families, instead of game strategy, by having a set substitution system where all players are allowed equal playing time and equal opportunity for improvement for K-4th grade divisions. The 5th-6th grade division is played mostly with a Middle School basketball format.
Encouraging each player with a game day award following every game.
Maximizing ministry opportunities by exposing players to Scripture-based devotions during each practice and spectators to halftime testimonies each game day.
Providing opportunities to see changed hearts and lives among children, family members, and those who serve is an Upward ministry.
Building toward a harvest time at the Upward Awards Celebration where participants and parents are given an opportunity to respond to the gospel.
Are you looking for a league outside of Forney, Tx? Click here to search the UPWARD League finder.
---
STAFF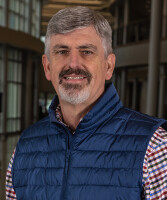 The Sports & Recreation Ministry is under the direction of Greg Childress, Sports and Recreation Minister. Click here to email Greg or call the Church Office at 972.564.3357