Leagues & Camps
We offer several sports related opportunities throughout the year for children and adults.
We also off a full service Sports and Fitness Center for the community. Visit the Sports & Fitness Center page for more information.
2021 Adult CoEd Volleyball League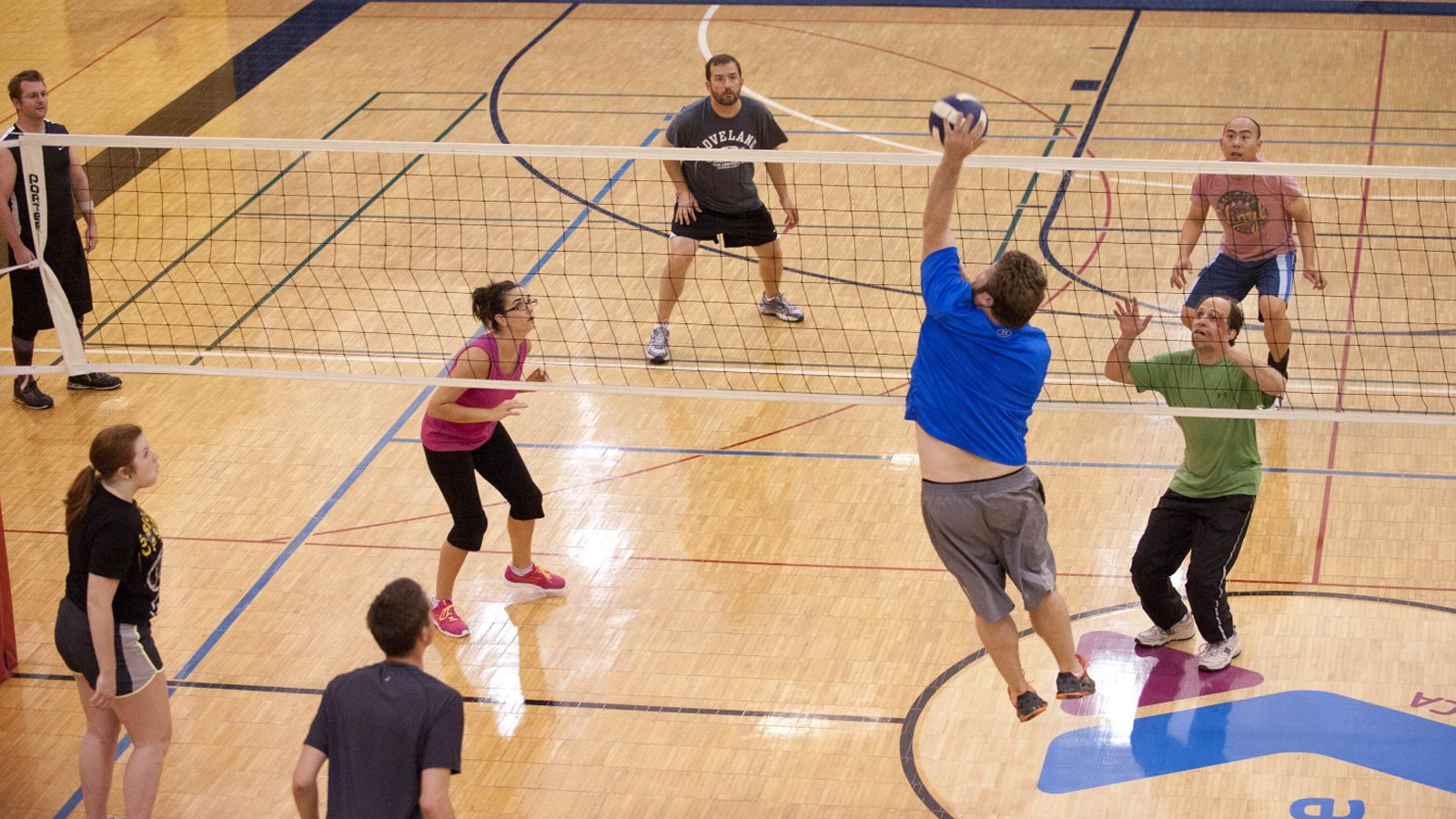 Cost is $10 per player. Deadline to register is Thursday, June 24.
REGISTRATION IS NOW CLOSED
6 VS 6 COED RULES
Must be 16 years old to play
The FBC Sports Ministry would like the Co-ed Volleyball League to be a useful outreach tool for our church members. We encourage FBC members on each team to work toward inviting one or two prospects who do not have a church home to be part of their team. The captain of each team must be a member of First Baptist Forney.
Max of 12 on a roster
Format is 6 ON 6 CO-ED. Must have at least 3 females on the court at all times if you have 6 players; at least 2 females if you have 5 players.
Sign up as part of a team or as an individual to be placed on a team. We are committed to helping unconnected people get on a team.
2021 GAMES: All games played in the First Baptist Forney gyms from 6-10:00 p.m.
Monday, June 28; Thursday, July 1; Friday, July 9; Monday, July 12; Thursday, July 15; Monday, July 26
Tournament Dates: Monday, Aug 2 and Tuesday, Aug 3
2021 Praise 'n motion summer dance camps
June 7-10 & July 12-15
Mon-Thursday from 9-11:45 a.m. at the FB Forney Fitness Center
$95 per person/per camp
Girls Age 3 by January of 21 - Completed 5th grade
Dance - Devotion - Snack provided- Parent showcase - Exercise - Beat the heat with indoor activity - Friendship - Worship. Weekly classes are also available August-May.
2021 Co-Ed SUMMER
Basketball camps
The camps will be led by Kobie Jefferson, a former North Forney basketball player who is currently playing Semi-Pro Basketball. He is also a certified basketball skills trainer.
Basketball Camps for boys and girls who have completed grades K-2
June 28-July 1
9:00-11:30
$100 per player
Basketball Camps for boys and girls who have completed grades 3-6
July 5-9
9:00-11:30 am
$100 per player
Camps located in the First Baptist Forney gyms.
2021 Girls SUMMER
Volleyball Camps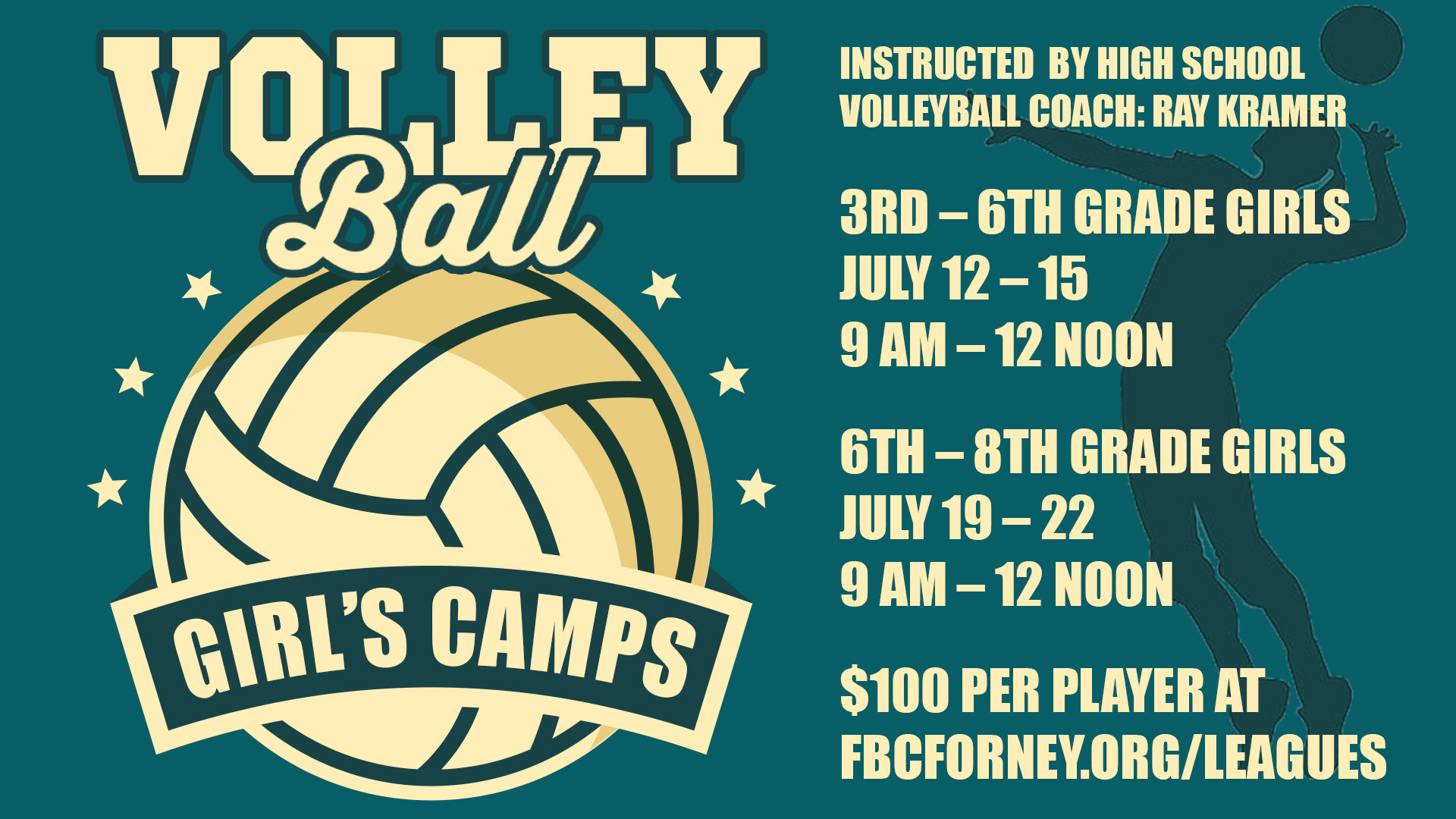 Instructed by high school volleyball coach: Ray Kramer in the First Baptist Forney gyms.
Camp for Girls who have completed grades 3-6
July 12-15
9:00 am to 12 noon
Camp for Girls who have completed grades 6-8
July 19-22
9:00 am to 12 noon
Cost per camp is $100 per player.
---
2021 pastors masters golf tournament
Thank you to all who played in our tournament to honor Dr. Jimmy Pritchard on Saturday, June 5. Congratulations to the winners: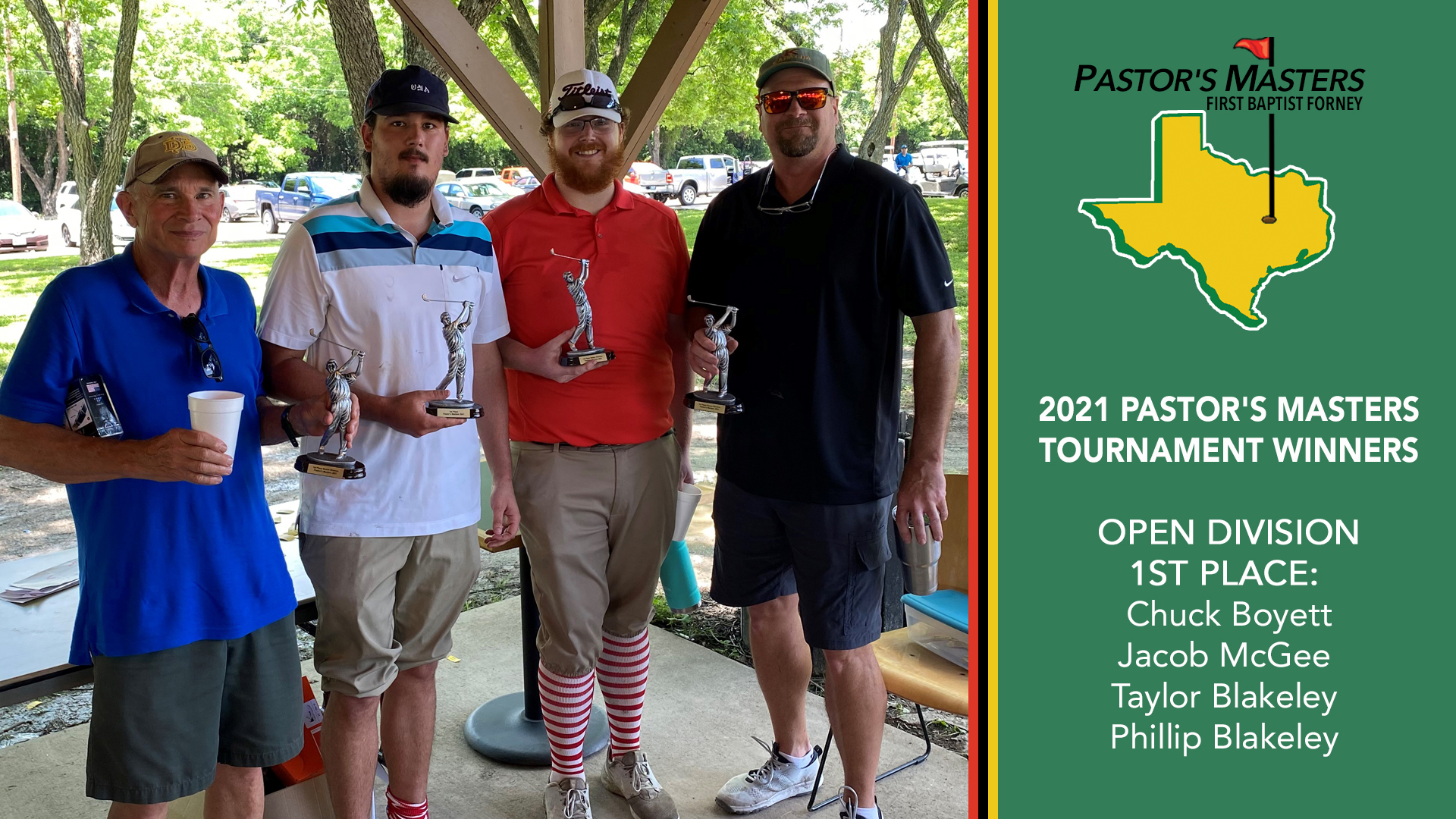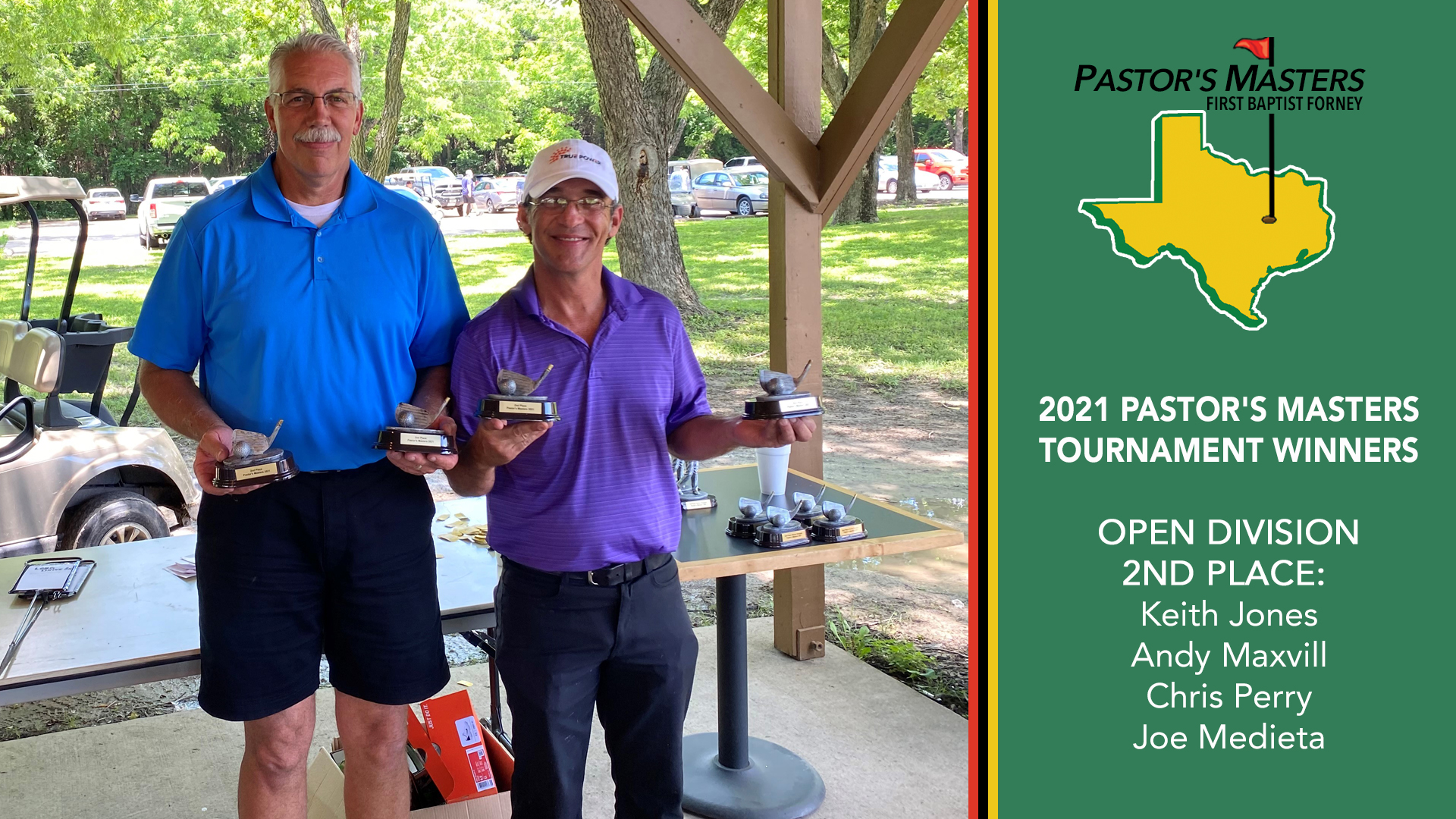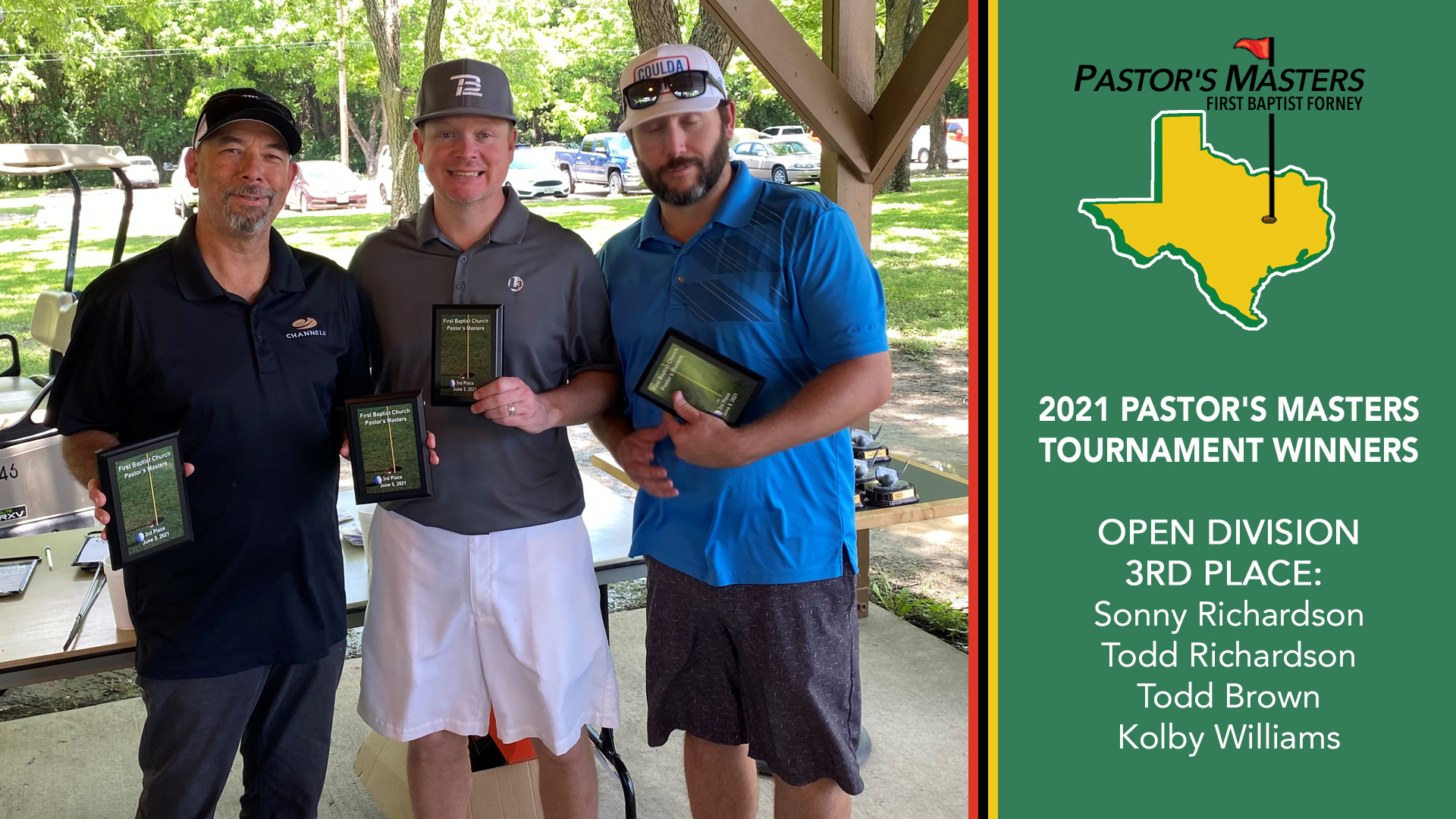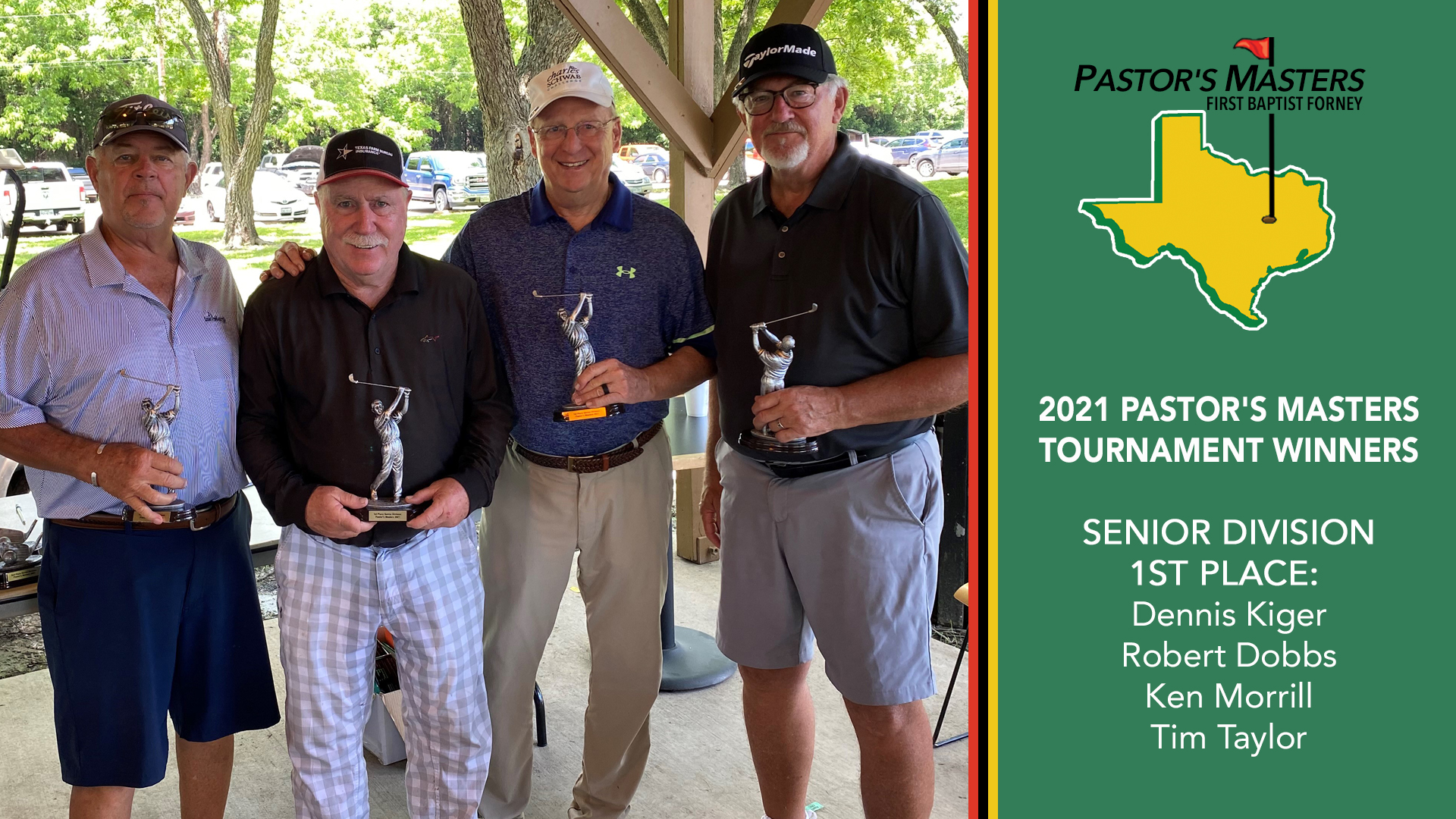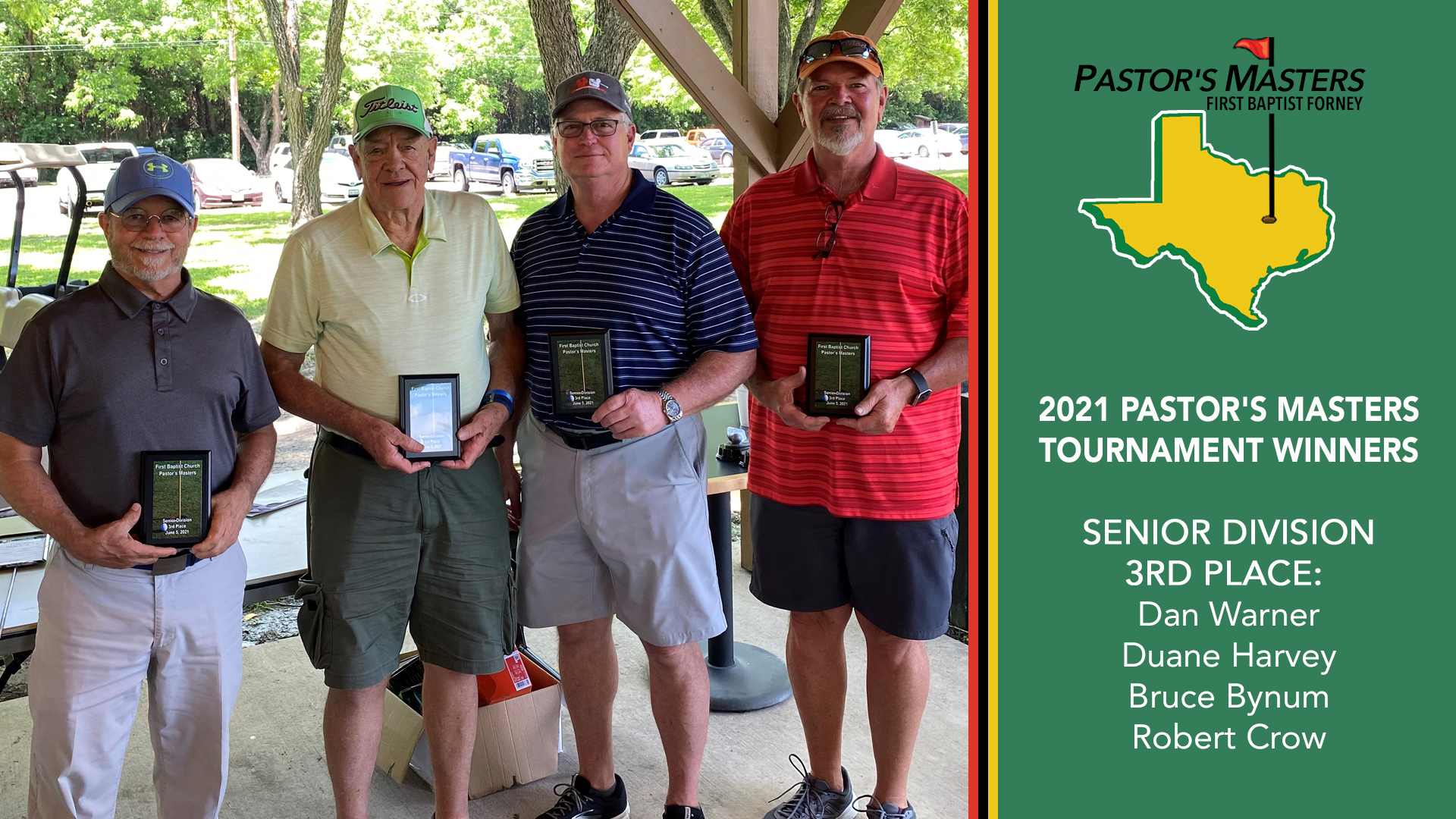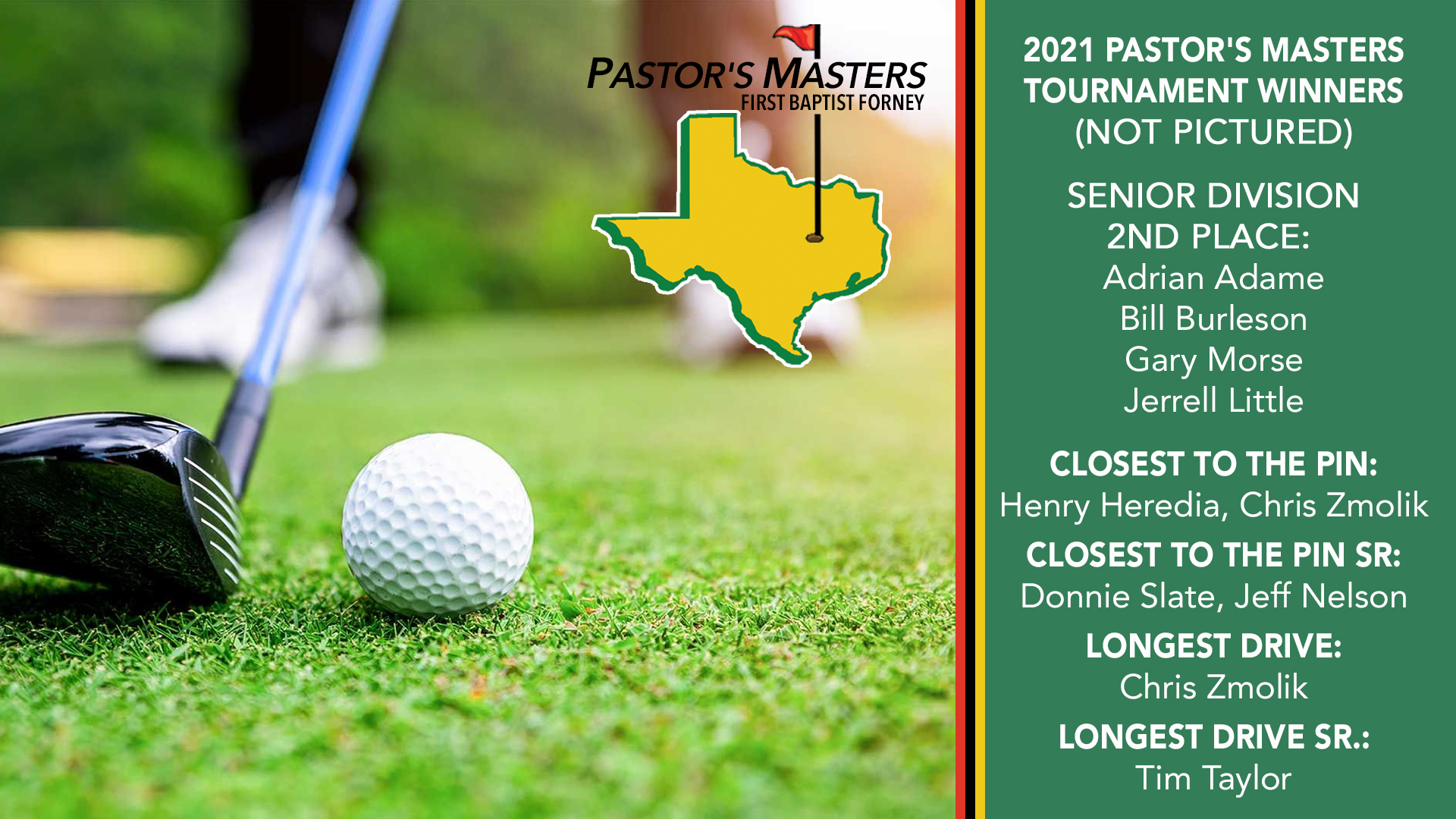 2021 men's basketball league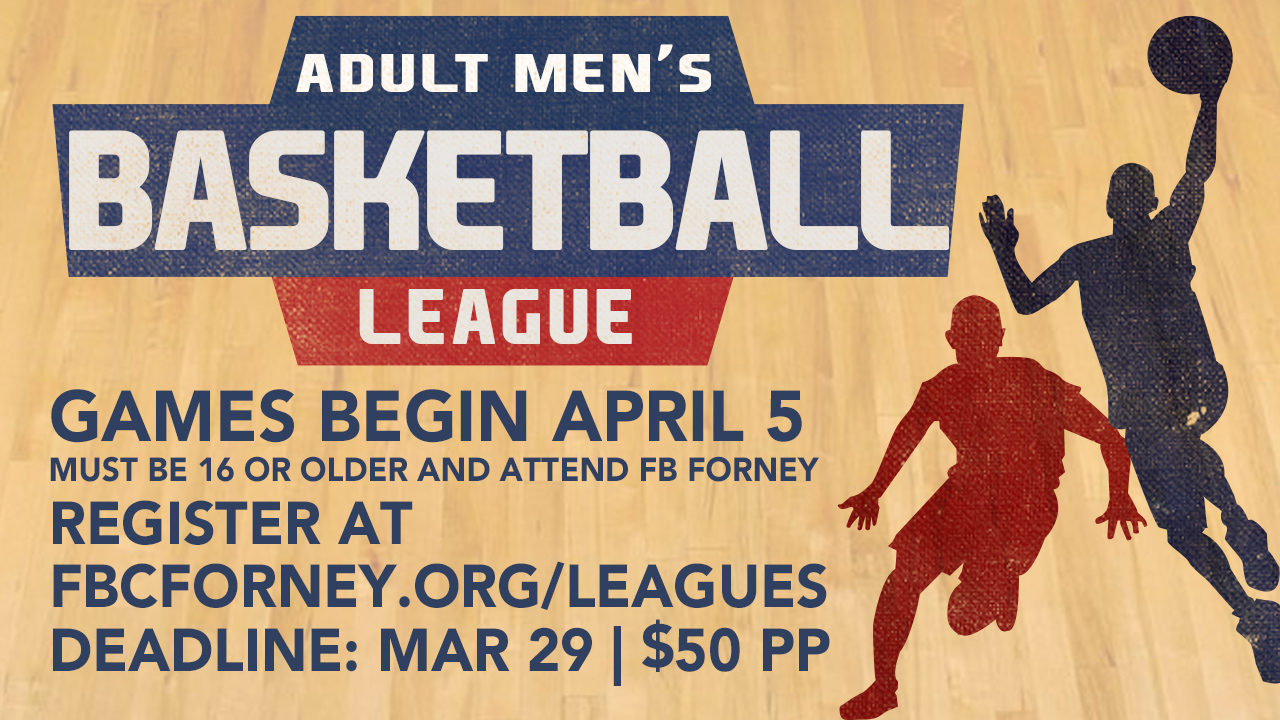 League has ended for the 2021 season.
Where: First Baptist Forney Gym | Monday nights from 6:00 pm to 10:00 pm
Cost: $50 per person includes jerseys
The league is a combination of good competition and great fellowship. You must attend FBC Forney for church or Sunday School at least twice a month in April and May to be eligible to play. If a player fails to attend twice in April, they are disqualified to play in May and will not receive a refund. Special circumstances may be discussed with Greg Childress.
Players must be 16 by the date of the first game (April 5) to be eligible.
The season will consist of 6 regular season games and then a single elimination tournament.
You can register as a free agent or as part of a team (max 6 players registered together on same team). The league will add 2 to 4 free agents to each team. Each player will register and pay individually and select whether they are a free agent or core member of a team.
Limit of 80 players in the league.
Must pay online on the church website. You are not guaranteed a spot unless you have paid.
Free Open gym – Saturday, April 3 from 9:00am to 12:00pm - This is a time for players playing in the league to practice at no cost. This is the only day that a gym membership or day pass is not required to practice in the FBC gyms.