Leagues & Camps
We offer several sports related opportunities throughout the year for children and adults.
We also off a full service Sports and Fitness Center for the community. Visit the Sports & Fitness Center page for more information.
2021 pastors masters golf tournament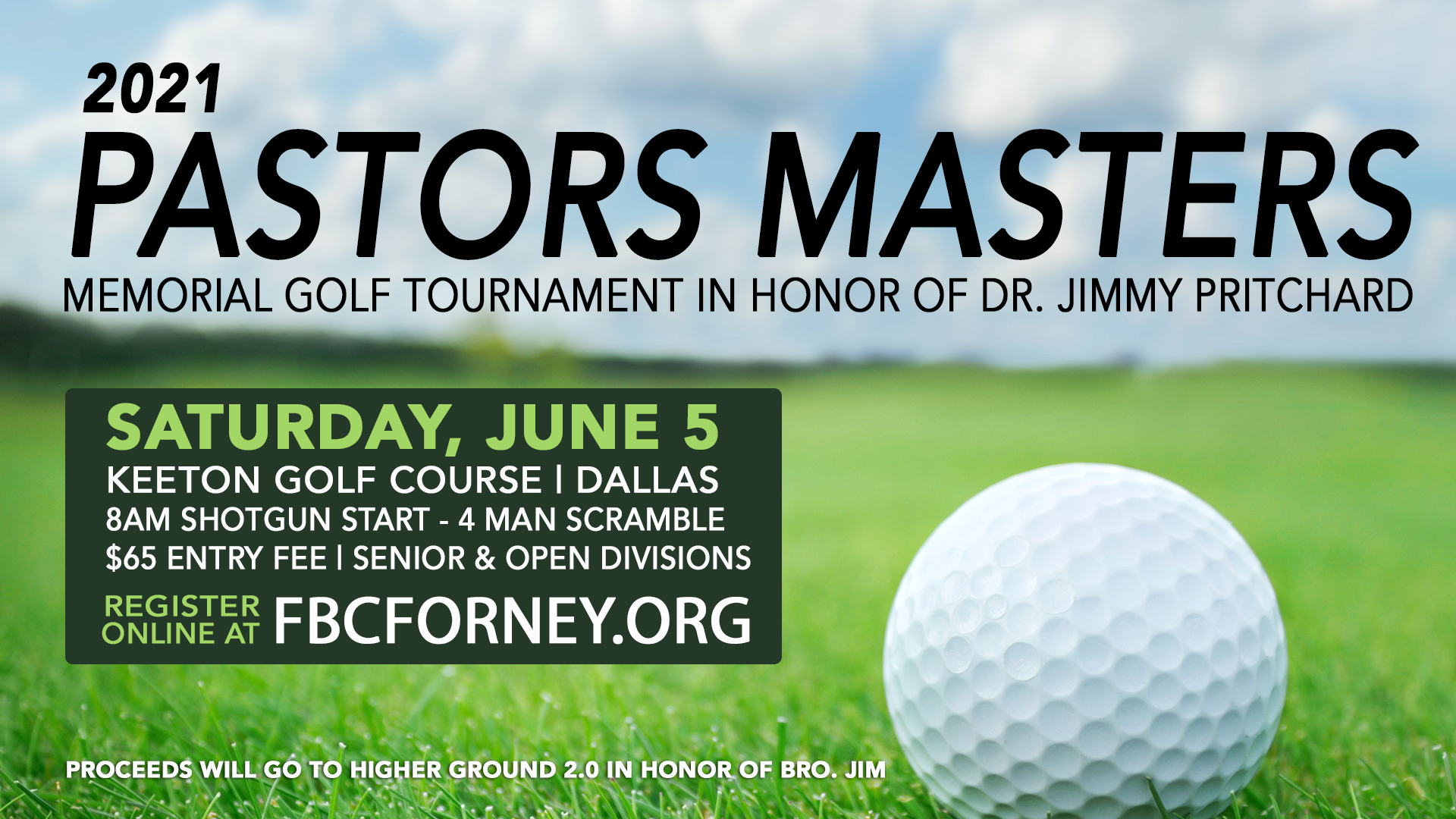 A Memorial Golf Tournament in honor of Dr. Jimmy Pritchard.
Saturday, June 5 at Keeton Golf Course, 2323 N. Jim Miller Rd in Dallas, Texas.
Shotgun start at 8:00; 4 man scramble – can sign up in teams of up to four players – pay individually or as a group; individuals will be added to incomplete teams
Senior (60+) and Open Divisions
Maximum of 120 golfers
Trophies for first, second and third place in each division
Mulligans $5 – limit one per person
Entry fee: $65 – Covers green fee, cart, lunch, range balls, door prizes, and golf vest
Proceeds will go to Higher Ground 2.0 in honor of Bro. Jim
Girls Volleyball Leagues
2021 Girls Volleyball Leagues for Girls in Grades 3 & 4 and Grades 5 & 6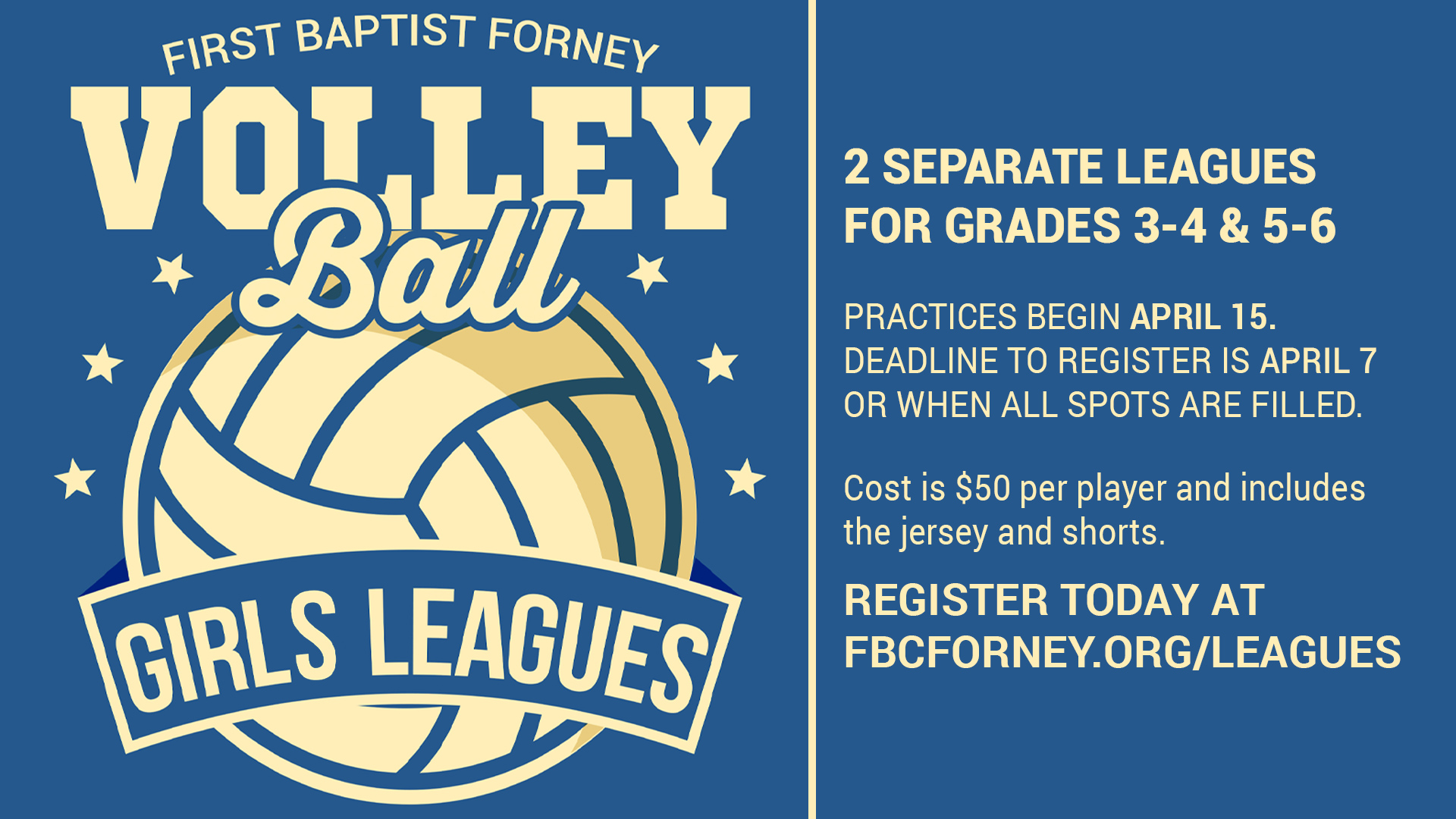 Registration closed. All spots are full!
PRACTICES & GAMES
Teams will have one practice a week for two weeks and then four games on Thursday evenings or Saturday mornings. All practices and games will be at the First Baptist Forney Fitness Center. A brief devotional will be incorporated in all practices and games.
Practices begin April 15.
men's basketball league - april 5-may 15, 2021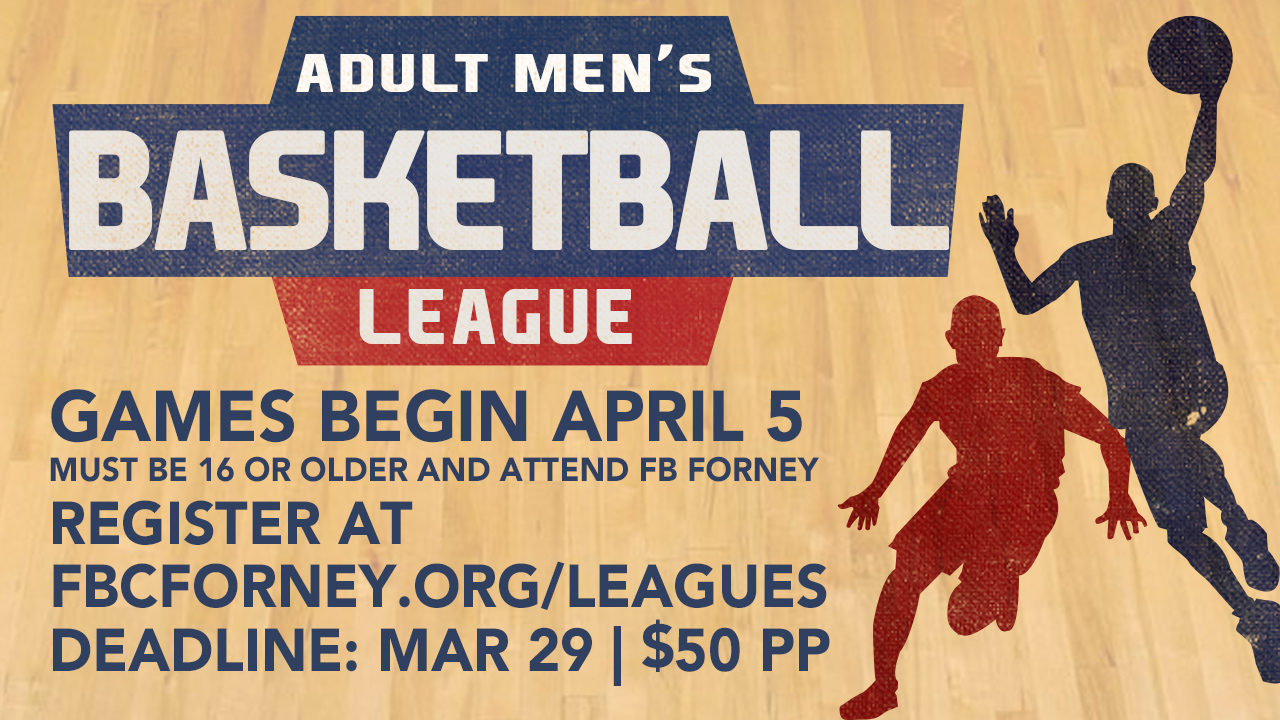 Where: First Baptist Forney Gym | Monday nights from 6:00 pm to 10:00 pm
Cost: $50 per person includes jerseys
The league is a combination of good competition and great fellowship. You must attend FBC Forney for church or Sunday School at least twice a month in April and May to be eligible to play. If a player fails to attend twice in April, they are disqualified to play in May and will not receive a refund. Special circumstances may be discussed with Greg Childress.
Players must be 16 by the date of the first game (April 5) to be eligible.
The season will consist of 6 regular season games and then a single elimination tournament.
You can register as a free agent or as part of a team (max 6 players registered together on same team). The league will add 2 to 4 free agents to each team. Each player will register and pay individually and select whether they are a free agent or core member of a team.
Limit of 80 players in the league.
Must pay online on the church website. You are not guaranteed a spot unless you have paid.
Free Open gym – Saturday, April 3 from 9:00am to 12:00pm - This is a time for players playing in the league to practice at no cost. This is the only day that a gym membership or day pass is not required to practice in the FBC gyms.
Registration is closed!
Adult CoEd Volleyball League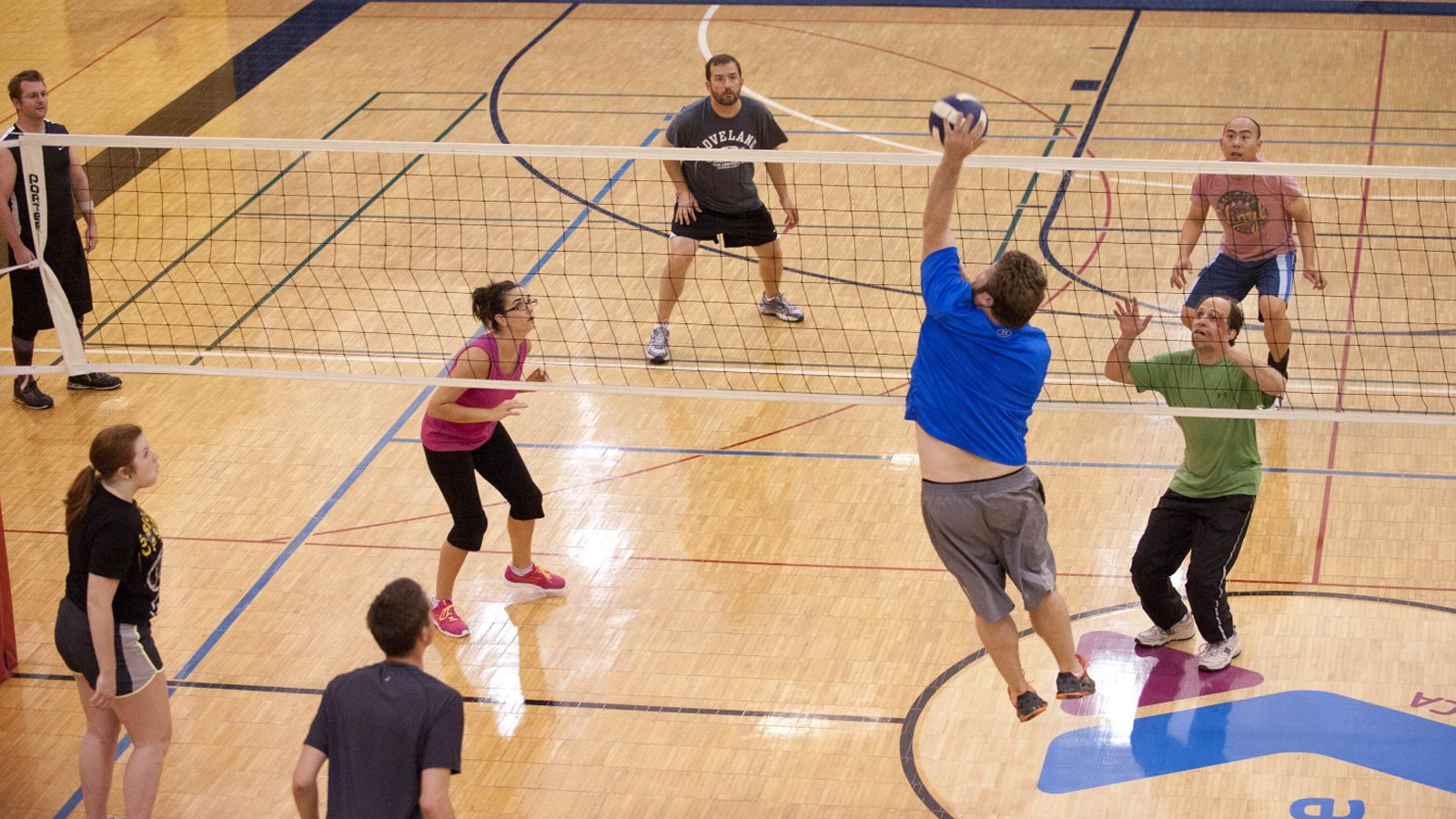 2021 Summer Dates TBA
6 game season: All games played at First Baptist Forney.
Cost is $10 per player.
6 VS 6 COED RULES
Must be 16 years old to play
Must be a member of FBC Forney or a FBC Bible Study Class or a prospective member who visits church at least two times in July
Max of 12 on a roster
Must have at least 3 females on the court at all times if you have 6 players; 2 females or 2 males if you have 5 players
Sign up as part of a team or as an individual to be placed on a team. We are committed to helping unconnected people get on a team.
GAMES
Games are mostly on Mondays and Fridays.
Games begin July 2021
Tournament: August 2021