Leagues & Camps
We offer several sports related opportunities throughout the year for children and adults.
We also off a full service Sports and Fitness Center for the community. Visit the Sports & Fitness Center page for more information.
Adult Flag Football Tournament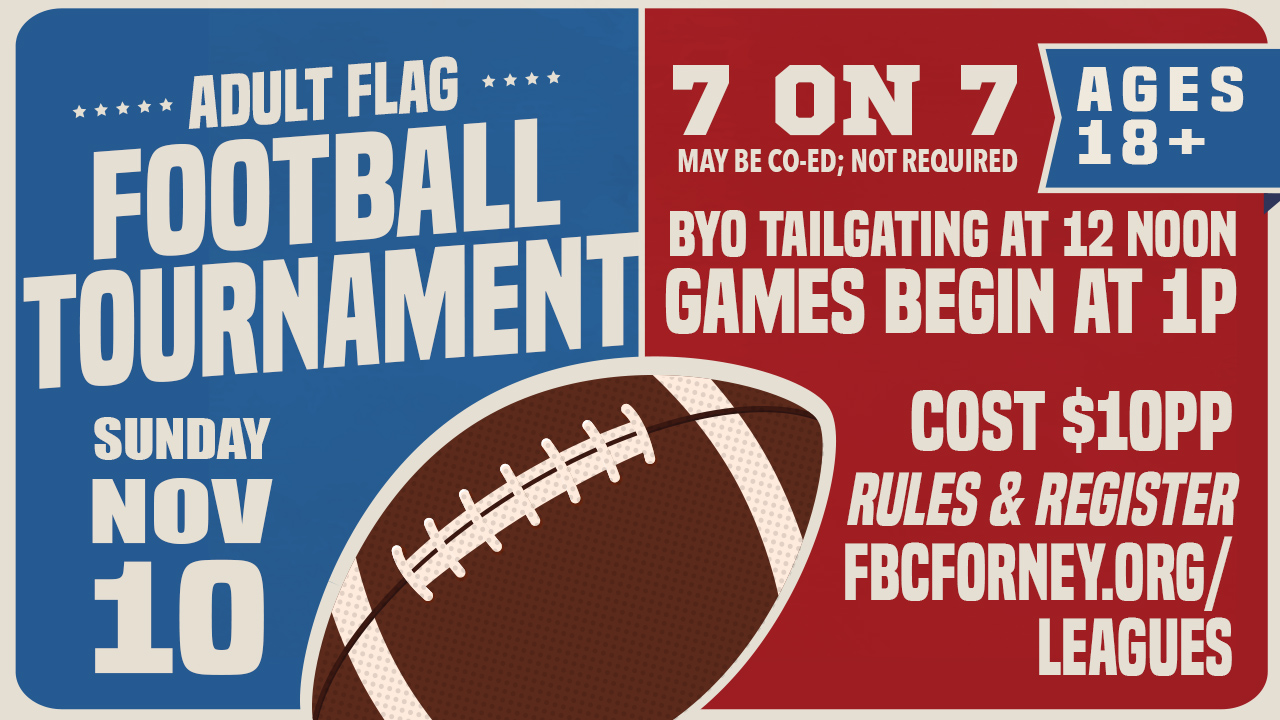 Adult Flag Football Tournament is for all adults age 18+ on Sunday, Nov. 10.
"Bring year own" tailgating will start at noon. Games will begin at 1:00 p.m.
Teams are 7 on 7 and must have at least 7 players.
Can be co-ed, but not required.
Cost is $10 pp.
Praise 'n Motion Dance CLASSEs
New! Weekly dance classes for girls ages 3-grade 6.

DATES:
Wednesdays
Sept. 4, 2019 - May 12, 2020

TIMES:
9:00-9:55 Girls ages 3-4.
Introduction to ballet and tap combo class
10:00-10:55 Girls entering Kinder-entering 2nd grade.
Ballet and jazz combo class
11:00-11:55 Girls entering 3rd grade-entering 6th grade.
Dance Fitness (Lyrical and Jazz)
TUITION AND FEES:
Recital costume fee Due dates: $45 at registration and balance due Nov 13th.
$110.00

for ages 3 years through entering 2nd grade. (2 costumes)

$55.00

for entering 3rd through entering 6th grade. (1 costume)
Monthly tuition - $55.00
Registration is complete once we have received first months tuition and $45 of the recital fee. Along with a completed registration form. Remainder of recital fee due by Nov 13th.
Registration is an agreement that students will complete both the fall and spring semester.
We will begin classes September 4, 2019 and end May 13, 2020. Classes will conclude with a spring recital. We will follow holidays set forth by Forney ISD and First Baptist Forney.
Adult CoEd Volleyball League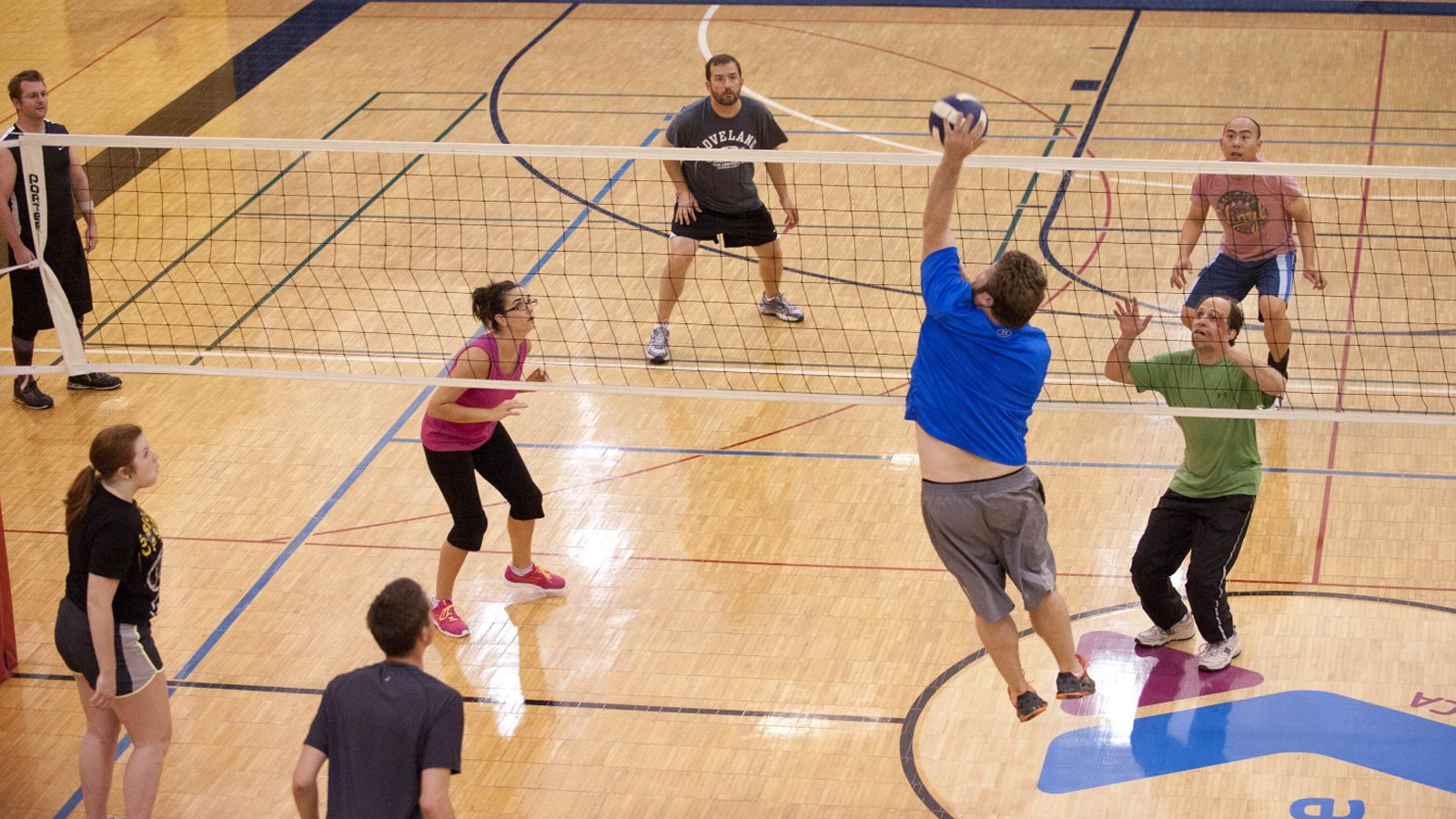 New League starts JULY 2020 for a 6 game season. All games played at First Baptist Forney.
Rules
Members of First Baptist Forney or FB Sunday Bible Study are eligible or prospective members who have attended at least twice in July.
Must be 16 or older to play.
Max of 10 on a roster and must have at least 3 females on the court at all times if you have 6 players; 2 females if you have 5 players.
Location: First Baptist Forney Gyms
Game Times: 6-8:00pm (but TBD depending on number of teams)
Game Dates:
Registration
Cost is $90 per team or $10 if you are signing up as an individual to be placed on a team. While the majority of the players in the league are invited by a team captain, we are committed to helping unconnected people get on a team.
Men's Basketball League
New league will begin April 2020.
Rules
Must sign up as an individual and be placed on a team.
Must be 16 years old or older by April 22.
Must attend First Baptist Forney or FBC Terrell at least twice a month to be eligible.
You may invite someone to play that does not regularly attend as an outreach to this person, but they must attend church twice in April and twice in May to be eligible. One person may be linked with you on a team if you are outreaching to them.
Weekly league games and then a double elimination tournament.
All Games will be played at First Baptist Forney.
REGISTRATION
Cost is $50 per player and must be paid when registration form is turned in.