Foster and Adoption Ministry
The call to care for orphans is clear. The Bible says, "Religion that God our Father accepts as pure and faultless is this: to look after orphans…" (James 1:27).
Whether you are already a foster and/or adoption family, are wanting to become one, or just want to learn how you can support, EVERYONE can play a huge role in caring for the fatherless in our community, nation, and world!
Upcoming Events

Foster & Adoption Training on Sunday, Mar. 19 from 3 - 8:00 p.m. in rooms A101-102.
This meeting is for individuals who are wanting to become licensed foster/adoption families or get their respite/babysitting training.
Registration is required. Email Emily Hall below to register or get more information.
---
Staff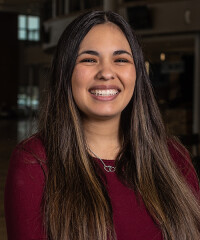 Emily Hall, Director of Preschool Ministries, is over our Foster & Adoption Ministry. Please click here to contact Emily.