Women's Ministry
Everything about the Women's Ministry is planned with the unique needs of women in mind. Through Bible Studies, mom's groups, retreats and special events, we provide opportunities for women in all circumstances to become fully developing followers of Christ while building lasting relationships with women just like you.
Many weekly Bible studies are always underway, led by lay-women with a passion for serving the women of this church. See class information below.
Our Vision
Equip you in God's Word and grow you in a relationship with the Lord.

Enable you to discover your God-given gifts for ministry, determine needs in our church and community, and match those needs with your gifts of service.

Encourage you to build friendships within the body of Christ.

Edify and pray for each other.
Our Bible Verse
"Let us hold tightly without wavering to the hope we affirm, for God can be trusted to keep His promise. Let us think of ways to motivate one another to acts of love and good works. And let us not neglect our meeting together, as some people do, but encourage one another, especially now that the day of His return is drawing near." Hebrews 10:23-25
Annual Christmas Coffee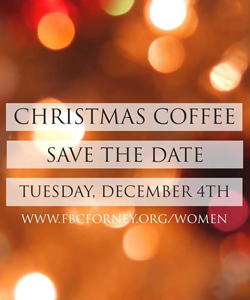 All women of the church are invited to our annual Christmas Coffee on Tuesday, December 4 at 6:30 p.m. Enjoy the sounds of the season, fellowship with friends and good food!
Remember to bring a finger food or dessert and a wrapped pair of cute Christmas socks for a fun exchange game!! Limit-$5 or less.
Bible Study Classes
Classes are offered throughout the year for ladies of all ages! Fall Classes are underway, check back later for new classes this Spring. Join us Wednesday nights at 6:30 p.m. for Bible Study.
Sunday Night Women's Church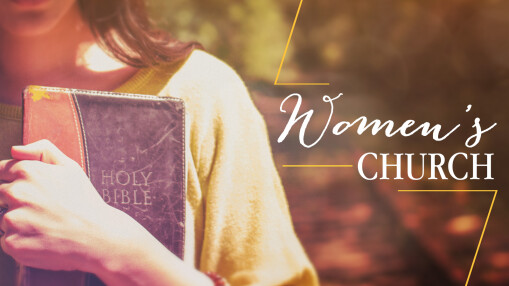 Women's Church resumes FALL 2019. Church just for women, Sundays at 6:00 p.m. Special guests speakers with information relevant for godly women of today.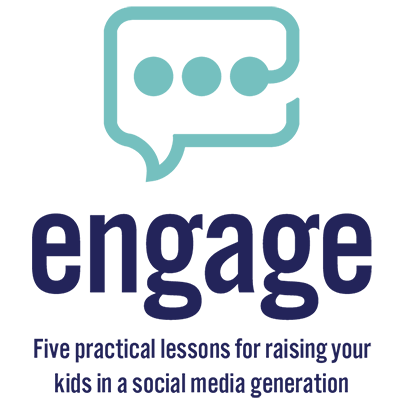 First session kicks off with Engage by Kirk Cameron. A practical course for parents, grandparents, and anyone that is ever around kids looking for real help when it comes to raising kids in this social media-dominated world. Features Kirk Cameron and five experts.
Heart to Home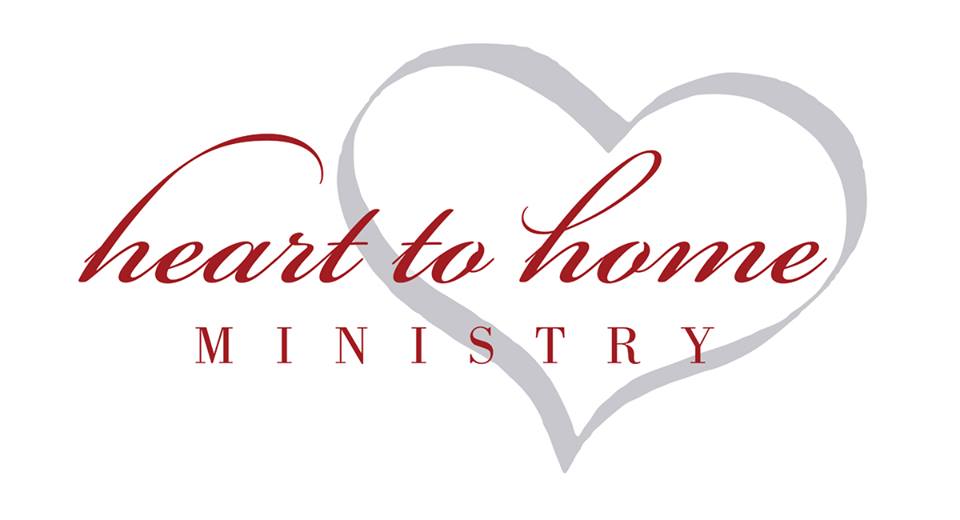 Heart to Home is a ministry focused on building relationships, sharing our homes, linking the hearts of women, and passing our faith to the next generation. For "Moms" & "Sisters."
Mom: a lady that no longer has children in her home. Meets monthly in a "mom's" home.
Sister: a lady, college age and older, single or married, that currently has children in her home or has not had any children.

Heart to Home Childcare Links & Registration
We are happy to be able to provide childcare for Sisters who are single and for Sisters whose husbands are not available to keep their children at home. There are specific rules and registration must be completed each month.
Click Here

to view the Heart to Home Childcare Rules.
H to H T-Shirts are now available.
Click here to download an order form. Turn in to the Ministry Desk with payment. OR
Click here

to order online.
Click here to visit our Facebook page! Contact Michelle Hodge ( ) or Crystal Slade ( ) for more information.
Alpha Omega Girls Ministry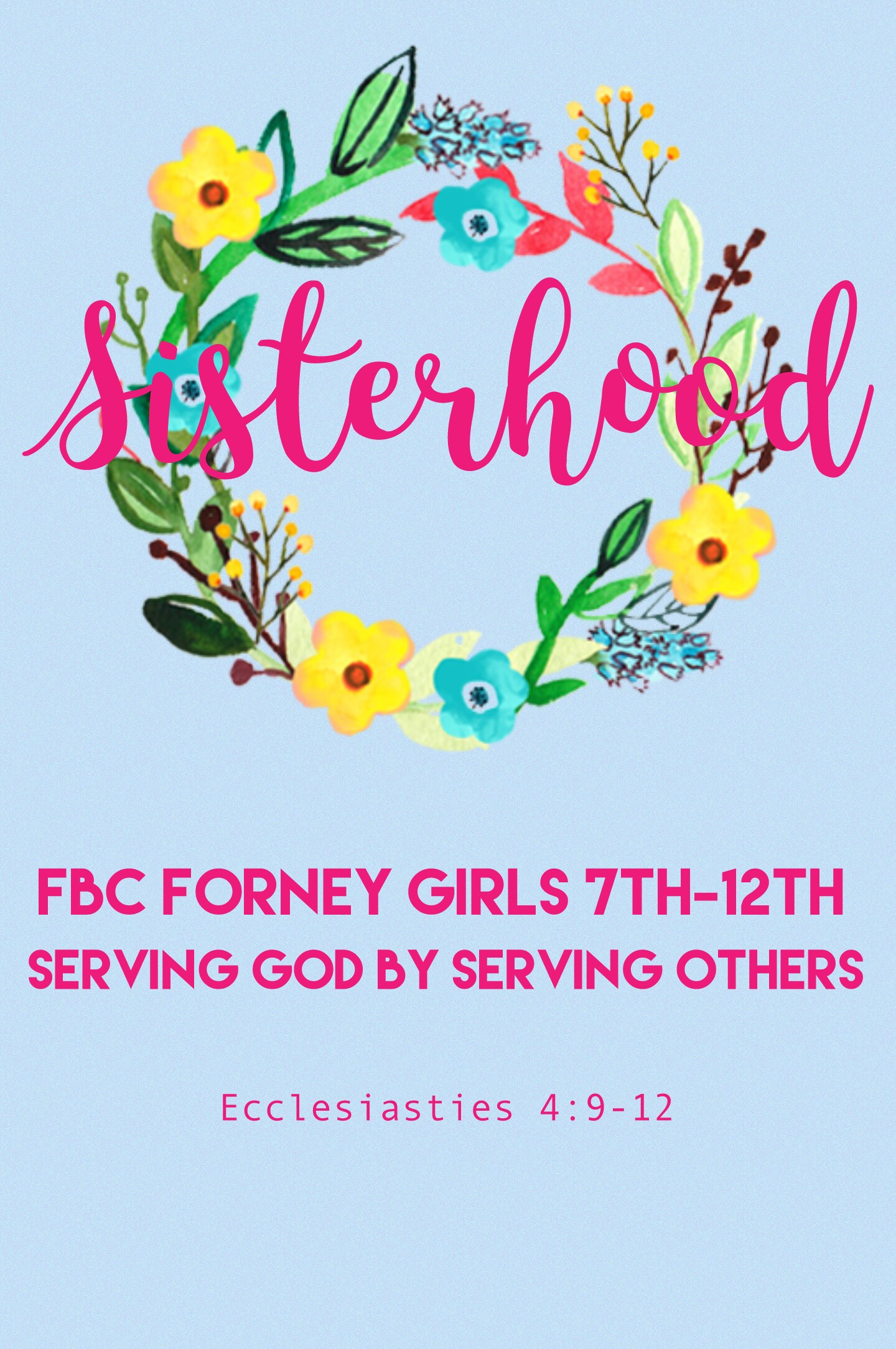 All girls in grades 7-12 and are invited to join this service oriented organization.
Fall and Winter Events:
Sept. 16...Mother / Daughter Lunch and Informational Meeting. In the Great hall from 12:15-3:00 p.m. Join us to find out what our ministry is all about! We will also go over our 2018-19 calendar.
Oct. 6 ... Premie Reunion Presbyterian Hospital Dallas. Meet at church rear lot at 7:30am. Lunch provided. We will return to church by 4:00PM.
Nov. 11 ... Veterans Day Lunch- Great Hall. Set up 10:30am (Lunch and program 12:30-2:30) Clean up completed by 3:00. PM.
Nov. 19 ... Angel Tree Shopping Day and lunch. Bring $5 for gift and money for lunch. Meet at church rear lot 11:30. Pickup 4:00PM.
Dec. 15 ... Operation Care International 7:30AM - 3:00PM. Meet and pickup in church rear lot. This is a Happy Birthday Jesus / Christmas party for homeless families of Dallas County. Bring money for lunch.
Questions? Contact Melanie Rodgers .
Meals to Minister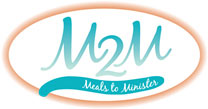 This ministry demonstrates the love of Christ by providing meals to families in our church and community, during times of need. For more information on being a part of this team or if you know of need please contact Crystal Slade at
Bible Study Childcare
Bible Study Childcare is offered on Tuesday evenings and Wednesday mornings for a fee of $10 per family. Space is limited – first come first served basis. Class sizes are limited – children are assigned to a class when registered and paid. Please register for weekday childcare at the Women's Ministry Desk.
Childcare is provided on Sunday evening during GC4 University at no charge. Please sign up for childcare for GC4 University by emailing Kelley Halsdorf at
---
Staff / Contact Us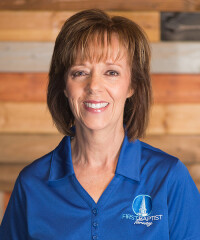 Sign up on for any of these activities on Sunday morning before and after Church at the Adult Ministry Desk located in the foyer near the Worship Center, by calling 972.564.3357 or email Kelley .

Kelley Halsdorf is the Women's Ministry Director at First Baptist Forney.