Women's Ministry
Everything about the Women's Ministry is planned with the unique needs of women in mind. Through Bible Studies, mom's groups, retreats and special events, we provide opportunities for women in all circumstances to become fully developing followers of Christ while building lasting relationships with women just like you.
Many weekly Bible studies are always underway, led by lay-women with a passion for serving the women of this church. See class information below.
Our Vision
Equip you in God's Word and grow you in a relationship with the Lord.

Enable you to discover your God-given gifts for ministry, determine needs in our church and community, and match those needs with your gifts of service.

Encourage you to build friendships within the body of Christ.

Edify and pray for each other.
Our Bible Verse
"Let us hold tightly without wavering to the hope we affirm, for God can be trusted to keep His promise. Let us think of ways to motivate one another to acts of love and good works. And let us not neglect our meeting together, as some people do, but encourage one another, especially now that the day of His return is drawing near." Hebrews 10:23-25
EVENTS &
Bible Study Groups
2021 Fall bible study classes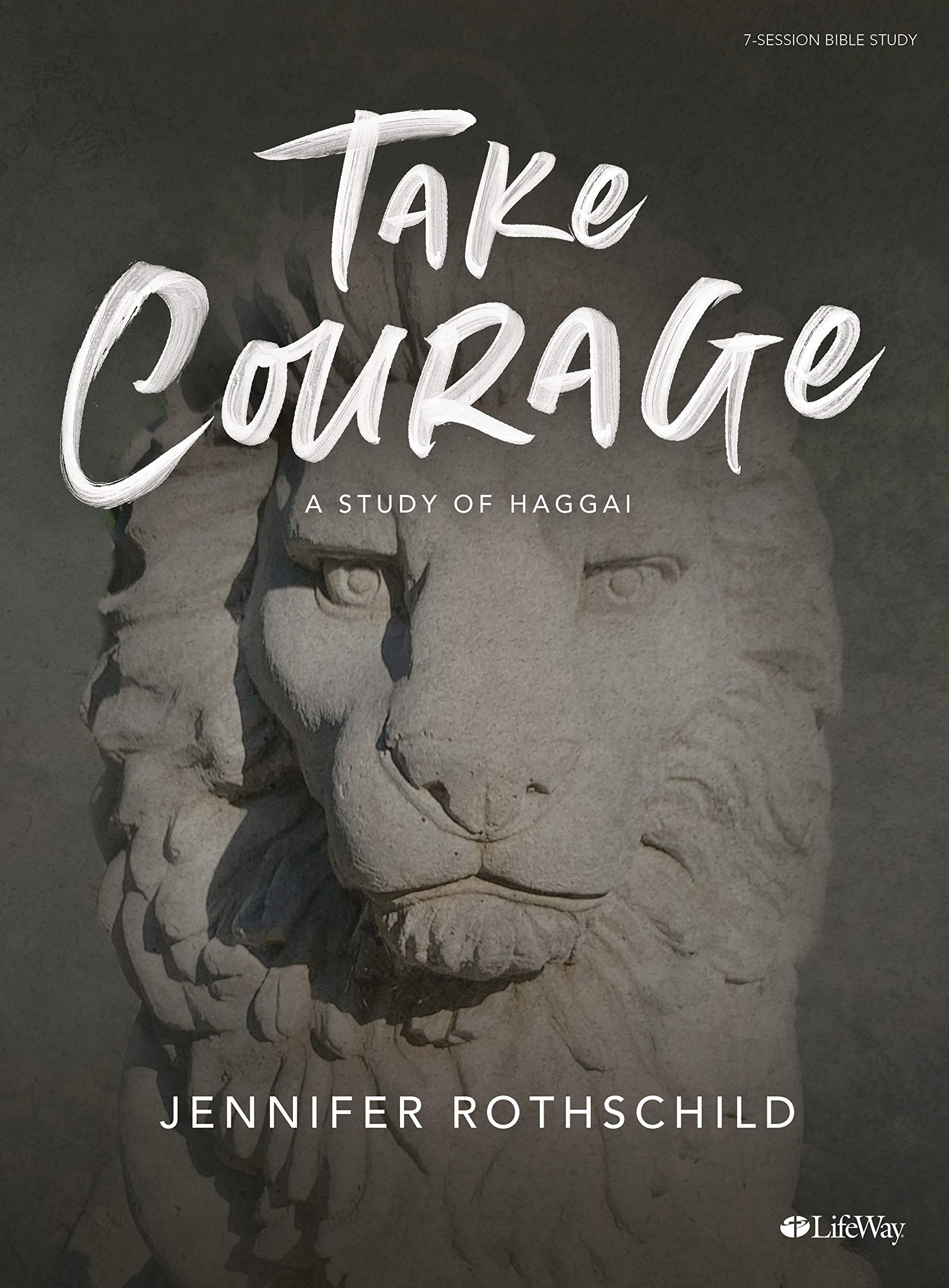 Tuesday evenings beginning August 24 – 6:30 to 8:30 pm
"Take Courage – A Study of Haggai" by Jennifer Rothschild
Workbook: $16: Learn How to Walk Confidently, Stay Motivated, and Courageously Invest Your Life
Do you ever feel like the happy ending of your story is a million miles away? Then you know how the Jewish people felt when they returned to their wrecked land after exile and began rebuilding the temple. They were distracted, discouraged, and ready to throw in the towel. But the prophet Haggai reminded them they could find courage in the God who had never left them. Sometimes the landscapes of our lives feel wrecked, with our hope and purpose in shambles. We too get distracted and discouraged. However, God's presence and promises give us courage to press on and trust Him with our story. In this 7-session study on the Book of Haggai, learn to walk confidently in your calling, stay motivated despite opposition, and courageously invest your life in God's purposes, trusting Him for results you may never see in this lifetime.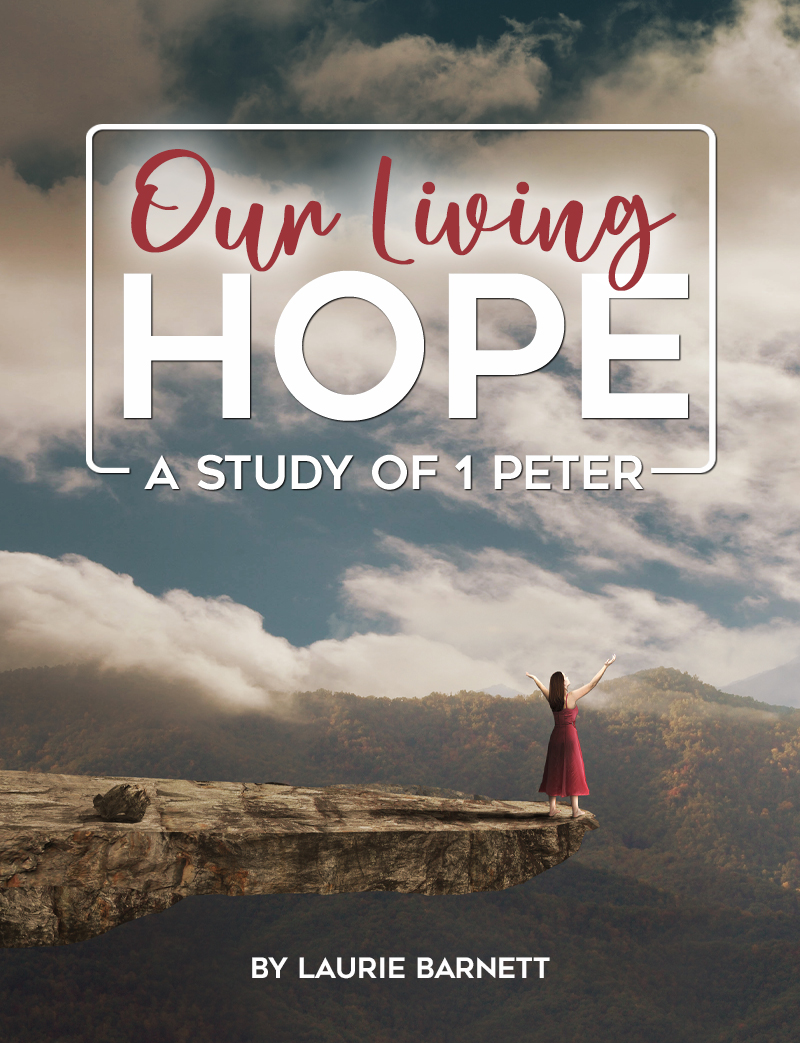 Wednesday mornings beginning August 25 – 9:00 am AND
Wednesday evenings beginning August 25 – 6:30 pm
"1 Peter- Our Living Hope" taught by Laurie Barnett
Suggested donation for copies: $3.00
In this study we will explore the living hope we have in the Lord Jesus Christ. As the elect, royal people of God's own possession, 1 Peter reminds us that we have an incorruptible, undefiled, and unfading inheritance awaiting us in Heaven. This letter encourages us to persevere in trials by living rightly, joyfully, and humbly while surrounded by a world system that is harsh and fading away. Through this study we will discover that there is great reward for standing firmly in the grace and mercy of God.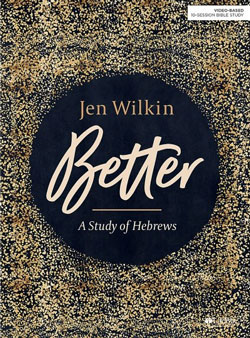 Wednesday mornings beginning August 25 – 9:00 am
"Better – A Study of Hebrews" by Jen Wilkin
Workbook: $16: Jesus is better.
In this 10-session, verse-by-verse study of the Book of Hebrews, Jen Wilkin explores how God "provided something better for us" in the person of Jesus Christ (Heb. 11:40). Through stories of Old Testament heroes and practices, the author of Hebrews demonstrates how the new covenant is superior to the old and how Jesus Christ is the fulfillment of every promise. Explore familiar verses in context of the entire Bible, learning how to place your hope and faith in Christ alone.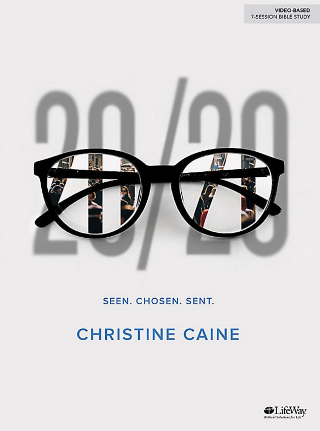 Wednesday evenings beginning August 25 – 6:30 pm
"20/20 – Seen. Chosen. Sent." by Christine Caine
Workbook: $16: In this 7-session study, you'll sense the urgency of your God-given mission. You'll be challenged to move past what's comfortable and to tell your personal story of how God saw you, chose you, and sent you on a grand faith-adventure to go into all the world and make disciples.
SBTC "She Stands" Women's Conference
Friday, October 8 through Saturday, October 9
This is an event sponsored by the SBTC (Southern Baptist of Texas Convention) for women in our region of Texas. We will need lots of volunteers for this event. Please contact Kelley at if you can help.
This is a SBTC event. To register, click here.
Christmas Dinner/Coffee
December 7 with Rebecca Carrell from the KCBI Morning Show! More information soon.
2021 GATHER
Gather is a Women's Ministry program that connects all age women, from high school graduates to 100+ years old. Ladies that still have children in their homes or young singles are called Sisters. Ladies that are beyond the "children" years are called Moms. The purpose of Gather is to bring generations of women together to build friendships that honor God and to encourage one another as we grow in our relationship with Christ and become the women that God intends for us to be.
Gather groups meet in homes monthly through the school year.
Gather Childcare is available during your Gather activities.
Below are short informational sheets for both "Sisters" and "Moms." Please read over that then register below.
"Sister" Information Sheet
Click here to register as a Sister
"Mom" Information Sheet
Click here to register as a mom
CHILDCARE
Childcare is available during your Gather activities.
Embrace Grace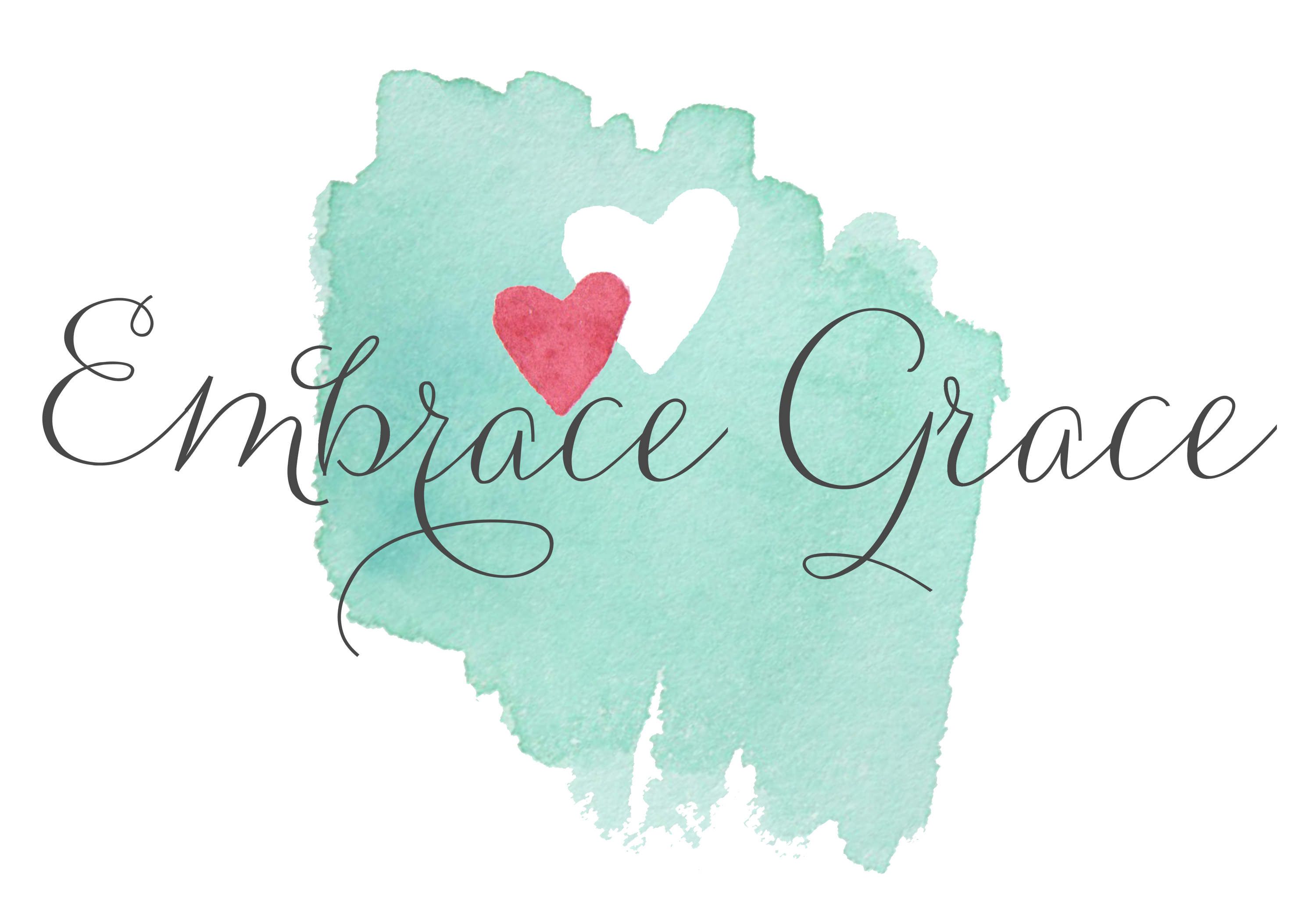 FBC Forney has recently launched a new ministry/small group called Embrace Grace. This group provides emotional, practical, and spiritual support for single, young women who find themselves in an unexpected pregnancy. The primary goal of Embrace Grace is to empower the church to be a safe and nonjudgmental place for these young women to run to when they find out they are pregnant, instead of the last place they are welcomed because of shame and guilt. It is a 12-week program that teaches them about God's love and grace, and at the end we will give them a baby shower to honor them for choosing life and to help provide for their baby's needs while using this as an opportunity to share the Gospel.
Volunteer Opportunities
We need your help! Would you prayerfully consider coming along side us as we help grow this ministry and serve weekly in the group meetings, or consider serving at the events that are a part of this program?
For more information on Embrace Grace ministries, please visit www.embracegrace.com. If you would like to learn more about how you can get involved with Embrace Grace at FBC Forney, please contact Alaina Bell at or 972-322-3109 or Aquila Bowlby at 214-354-3826. Follow us on Facebook at https://www.facebook.com/embracegraceforney/ and see how God's Grace has blessed our Blooms.
Check out the Embrace Grace commercial here: http://embracegrace.com/media/media/i-came-here- for-peace/
Testimonial Video: http://embracegrace.com/media/media/embrace-grace-church-testimonials/
Social Media
We're going to start putting some things on the Women's Ministry Facebook page and Instagram for you. It may be a video, it may be a devotional or it may just be a topic that you could comment on and interact with the ladies from the church. If you haven't liked the Facebook page already, here's the link:
Women's Ministry Facebook Page
Women's Ministry Instagram Page
---
Staff / Contact Us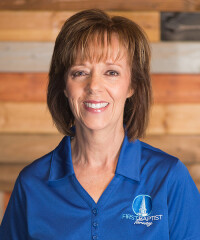 Kelley Halsdorf is the Women's Ministry Director at First Baptist Forney.