Women's Ministry
Everything about the Women's Ministry is planned with the unique needs of women in mind. Through Bible Studies, mom's groups, retreats and special events, we provide opportunities for women in all circumstances to become fully developing followers of Christ while building lasting relationships with women just like you.
Many weekly Bible studies are always underway, led by lay-women with a passion for serving the women of this church. See class information below.
Our Vision
Equip you in God's Word and grow you in a relationship with the Lord.

Enable you to discover your God-given gifts for ministry, determine needs in our church and community, and match those needs with your gifts of service.

Encourage you to build friendships within the body of Christ.

Edify and pray for each other.
Our Bible Verse
"Let us hold tightly without wavering to the hope we affirm, for God can be trusted to keep His promise. Let us think of ways to motivate one another to acts of love and good works. And let us not neglect our meeting together, as some people do, but encourage one another, especially now that the day of His return is drawing near." Hebrews 10:23-25
---
2023 bible study classes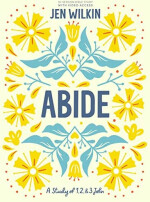 Abide – A 10 week study of 1, 2 and 3 John by Jen Wilkin
Monday evenings beginning March 20 - 6:30 - 8:30 pm in room D070
Workbook cost: $5 covers printing of pdf
How can we hold onto assurance of our faith? How can we discern the truth from a lie? How can we know God loves us? In three short letters, the apostle John reminds an early church facing division, deception, and doubt to hold fast to what they know and to live like they believe it. And he reminds us, as well. In this 10-session Bible study on the letters of 1, 2, and 3, John, Jen Wilkin helps you see how two thousand years later, his words call to Christians in similar challenges to recall a great salvation and to abide in the truth.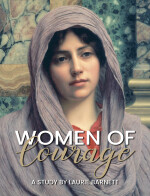 WOMEN OF COURAGE by Laurie Barnett
Wednesdays mornings and evenings beginning Mar. 22 – 9:00 am AND 6:30 pm
Study sheets will be provided – Cost: $5
Join us in this 8-session study as we explore the fascinating stories of notable women inscribed on the pages of Scripture… Courageous women who were central figures in the plans and purposes of God. As we consider their trials, challenges and difficulties, these "ordinary" sisters will inspire us to walk bravely… fully trusting our extraordinary God.
AMOS by Jennifer Rothschild
Wednesday evenings beginning Mar. 22 – 6:30 to 8:30 pm – Room D070
Workbook cost: $22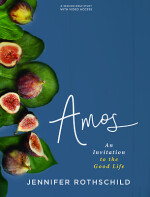 Amos is often called a prophet of doom. And when you begin to read his prophecy, it doesn't take long to realize that nickname fits. On the surface, his prophecy doesn't sound like a happy formula for the good life. However, every condemnation he gives serves as an invitation, a cry for us to "seek God and live" (Amos 5:4). You'll be invited to live assured, faithful, chosen, humble, justly, prayerful, and hopeful. This kind of living will bring us and others around us peace and true prosperity.
Click here to register for the above classes
---
Women's Breakfast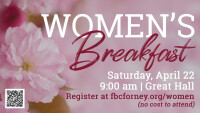 All women in the community are invited to join us for a free breakfast on Saturday, April 22 at 9:00 a.m. in the Great Hall. Enjoy fellowship with other women, learn what is coming up in the Women's Ministry and join us in a time of prayer. There is no cost to attend; however, please register below so we have a count for food.
---
2022-23 GATHER
Registration for the new season is May 15-July 15, 2022.
Gather is a Women's Ministry program that connects all age women, from high school graduates to 100+ years old. Ladies that still have children in their homes or young singles are called Sisters. Ladies that are beyond the "children" years are called Moms. The purpose of Gather is to bring generations of women together to build friendships that honor God and to encourage one another as we grow in our relationship with Christ and become the women that God intends for us to be.
Gather groups meet in homes monthly through the school year. Note: Groups will meet on Thursdays this season.
Gather Childcare is available during your Gather activities.
Below are short informational sheets for both "Sisters" and "Moms." Please read over that then register below. Spots are limited. Once full, your name will be added to our waitlist.
"Sister" Information Sheet
Click here to register as a Sister
"Mom" Information Sheet
Click here to register as a mom
CHILDCARE
Childcare is available during your Gather activities.
---
Social Media
We're posting some things on the Women's Ministry Facebook page and Instagram for you. It may be a video, it may be a devotional or it may just be a topic that you could comment on and interact with the ladies from the church. If you haven't liked the Facebook page already, here's the link:
Women's Ministry Facebook Page
Women's Ministry Instagram Page