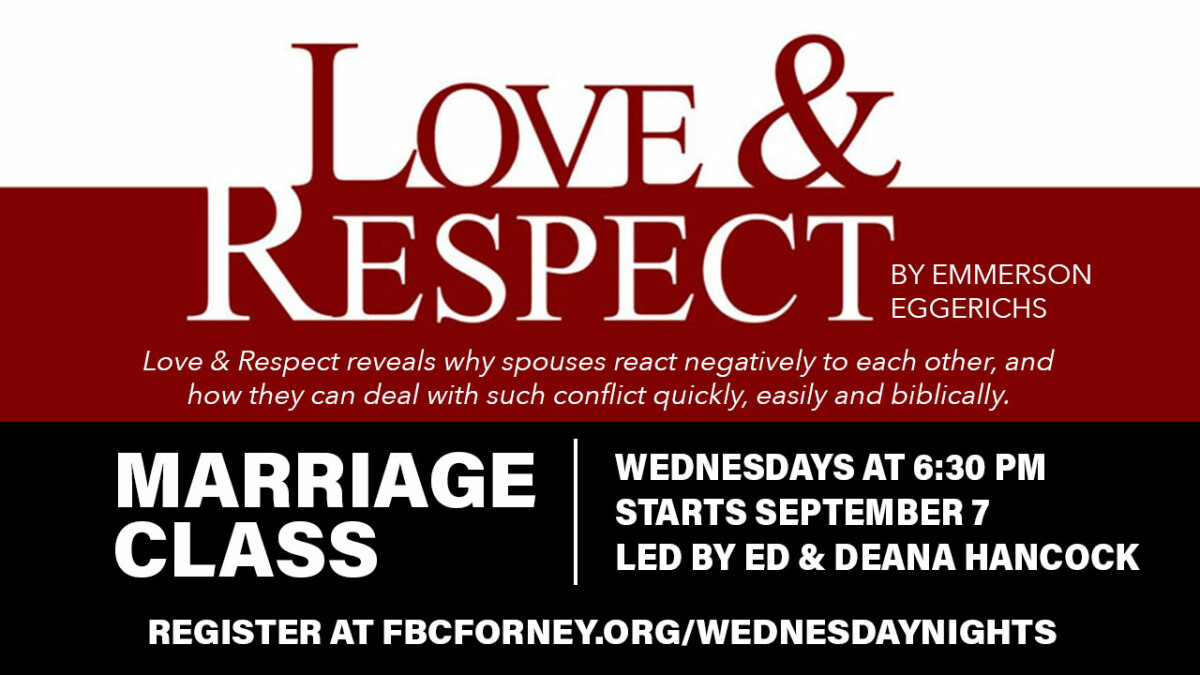 Every Wednesday, from 09/07/2022 to 12/14/2022, 6:30 PM - 8:00 PM
A Wednesday Bible study class led by Ed and Deana Hancock from 6:30 - 8:00 p.m. in rooms A101-102. Open to all in the community.
Discover the single greatest secret to a successful marriage! Touted as a classic among marriage books, Love & Respect reveals why spouses react negatively to each other and how they can deal with conflict quickly, easily and biblically. A New York Times best-seller with over 2.1 million copies sold.