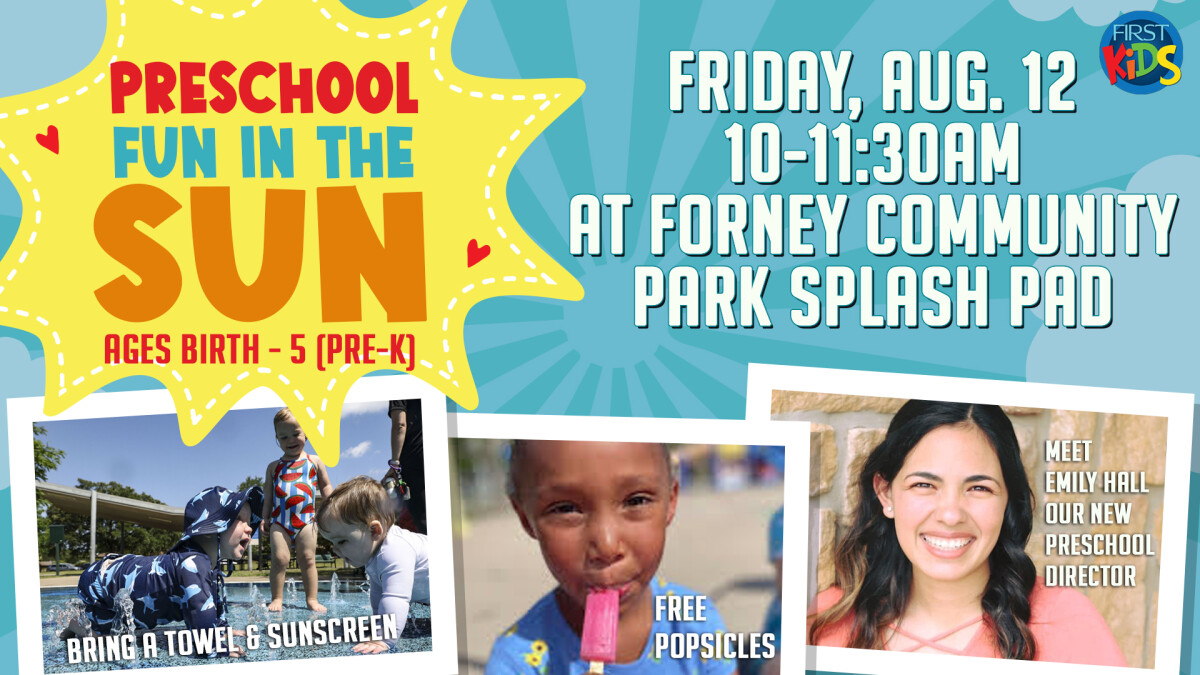 Friday, August 12, 2022, 10:00 AM - 11:30 AM
All preschoolers and a parent are invited to join us at the Forney Community Park Splash Pad. There will be juice & popsicles for everyone and a time to meet our new Director of Preschool Ministries, Emily Hall!
Forney Community park is located at 241 SFM 548, Forney, TX.