Adult Singles
Singles adults ages 26+
The mission of our Adult Singles Ministry is to equip and impact single adults with the message of Jesus Christ, both personally and corporately. We provide community, fellowship, and ministry and are working to provide ways for you to connect with First Baptist Forney and others in this stage of life.
Bible Study
Join us on Sundays at 9:30 in room A111. All single adults ages 26+ are welcome!
Events and Activities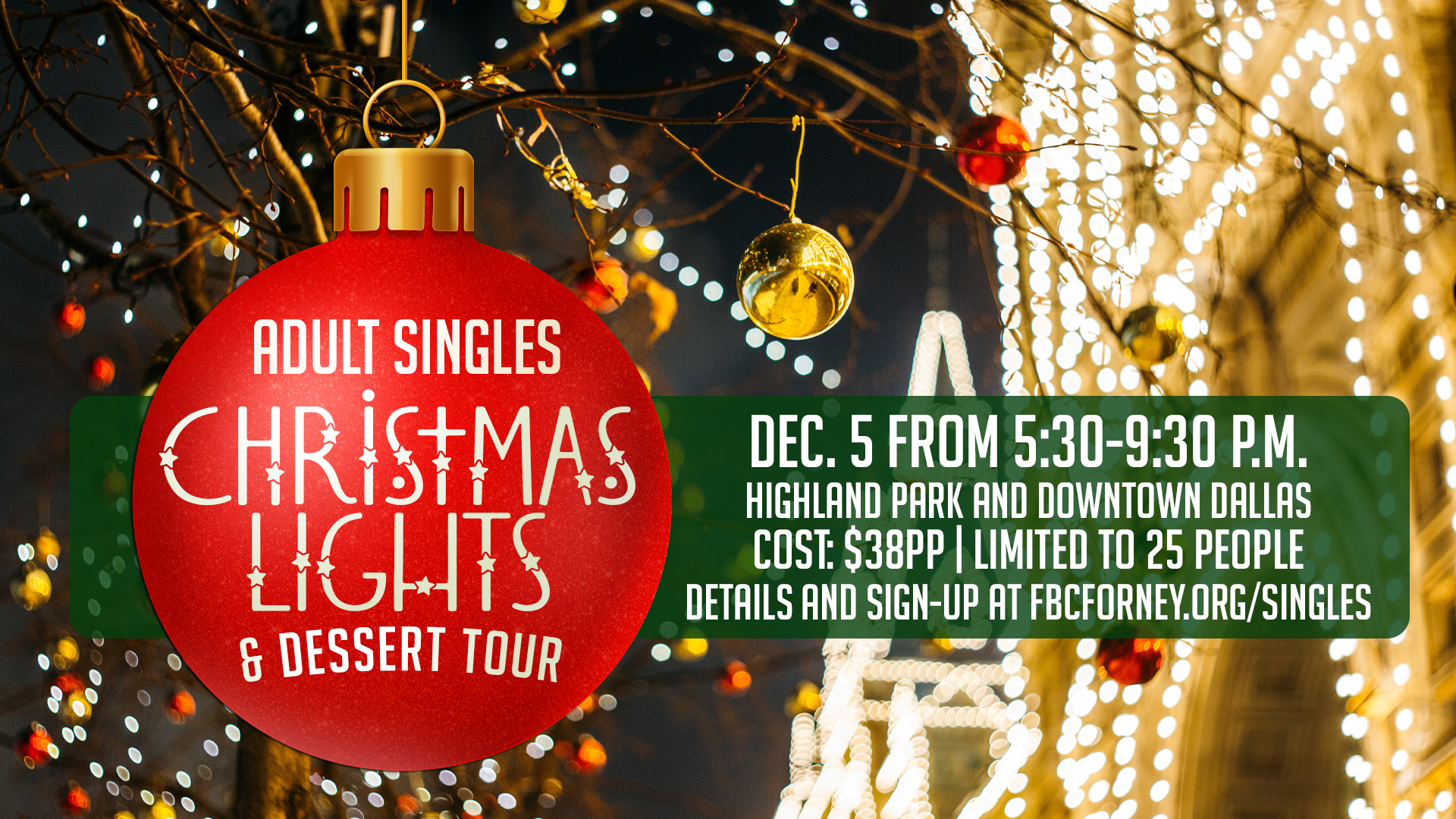 Christmas Lights and Dessert Tour is Dec. 5 from 5:30-9:30 p.m. Private bus tour through downtown Dallas and Highland Park. Meet at 5:15 p.m. at 11615 North Central Expressway (look for big bus) or carpool from FB Forney by meeting in the back parking lot by the outdoor Basketball Pavilion at 4:00 p.m. Cost is $38. Sign up in class or register and pay below.
If you have any questions about our Adult Singles Ministry, please contact Jerry and Cheryl Bell at 214-929-4263 or 214-207-4526.